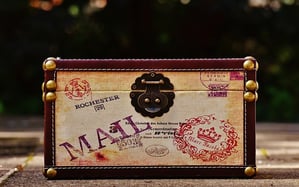 With digital technology occupying a larger percentage of marketing resources mainstays like direct mail have become less prevalent but have remained highly effective if employed strategically. Mass mailers are not the answer as a more strategic approach will show the highest return on investment. Since fewer companies invest in direct mail campaigns they have become a unique way to grab the attention of your most sought after prospects. Here we've identified the essential aspects of a modern direct mail marketing.
Free Offer
Providing a valuable free offer of products or services to a key prospect will establish a relationship that can lead to consistent business. These offers should provide a needed service to your target while demonstrating the value your company can add. You will want to narrow down your audience to decision makers for these types of mailers to ensure your giveaway is worth the investment.
Educational Content
Content that offers solutions to a specific pain point a prospect may be experiencing can be just as valuable as a free product or service. A deep dive into a company's website and social channels can provide insight into their needs and what type of content to target them with. Take note of their obvious challenges and the products and services that would best fit their objectives.
Account Based Marketing
To ensure your best return on investment an account based marketing approach is the best strategy for a direct mail campaign. Narrowing your focus to decision makers and influencers that directly affect purchasing decisions within specific companies or verticals will maximize the effectiveness of your campaign. The companies you choose to target should fit specific buyer personas and be comprised of your greatest revenue opportunities.
Personalization
Personalization is instrumental in all aspects of marketing these days and direct mail in particular is ineffective without it. Your prospect's name, company name and branding should be prominent on your mailer to peak their interest. Content should be written in a way that speaks to the individual prospect's line of business and job responsibilities.
Design
Mailers should be sent first class, clearly display personalization and prominently communicate the value of its contents. Graphics and branding should be included to catch the eye of your target. A tasteful design will convey professionalism and increase the likelihood of your mailer being opened. Be sure to provide several ways for your prospects to return correspondence so they can communicate with your through their preferred platform.