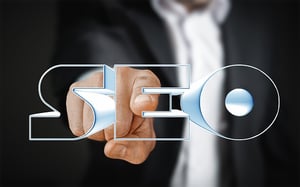 At this point every marketer should be aware of what a backlink is. Simply put, a backlink is a link to your website from another website. Search engine algorithms rely heavily on backlinks and any SEO strategy is incomplete without a plan to obtain them. Many of us spend a significant portion of our day trying to acquire quality ones. So why are we spending all this time trying to get them and how can we get more?
Why?
"Backlinks remain an extremely important Google ranking factor. We found the number of domains linking to a page correlated with rankings more than any other factor." - Backlinko
"Search engines essentially view each link to your site as a vote of confidence in the quality of your content." – The Daily Egg
"It is not sufficient to just have a high number of inbound links; they need to be quality links." – Webduck Designs
"Generally speaking, the more high-quality websites that link to you, the more likely you are to rank well in search results." - Moz
"The best links to your website are the ones coming from real websites, with good content and lots of social media shares." – Monitor Backlinks
Some of the key factors in determining the quality of a backlink include website authority, relevance, uniqueness and the traffic generated by that link.
How?
"Lists posts on average receive 74% more links than any other content type. (Infographics received 62% more backlinks)" - EarnedLinks
"Find influencers publishing guest posts on a regular basis and try to contribute on the same websites they have in the past." - Entrepreneur
Creating high-quality content and distributing it through social media and email to a targeted audience will expand your reach and increase the likelihood of obtaining backlinks.
Networking plays a major role in obtaining backlinks and strategic outreach to publishers may be needed.
Marketing technology platforms such as ai specialize in acquiring high-quality and relevant backlinks, making the process less time consuming and allowing marketers to focus on creating content and engaging with prospects.
Improving your company's ability to rank in search engine queries should be a top priority for businesses looking to improve their site authority, increase traffic and use their website as a lead generation tool.