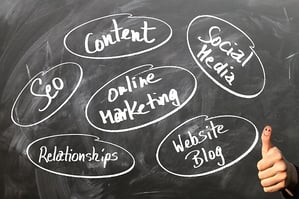 Most marketers are familiar with the different strategies one can use to generate leads online. What's more important than the different avenues available is how you use them. These strategies can be used to generate profitable leads but often times they are used improperly and result in spamming potential customers. Knowing how and when to use the different aspects of digital marketing can help your company significantly improve the effectiveness of its marketing strategy. Misuse of digital marketing tactics can cause damage to your brand. Here we've outlined the best ways to use some of the top online marketing strategies.
Email
Email has been around for over 23 years and has long been an important marketing tool. Automated email workflows have proven to be extremely effective in lead generation and nurturing. This type of automation allows marketers to schedule and track the messaging being sent to prospects at each stage of the buying cycle. Sending emails with relevant information and distributing them in a timely fashion will ensure your messages don't come across as spam. There are several different types of email workflows that can be used depending on your marketing objectives. Knowing what information to send and when to send it will increase your open and click rates while reducing your opt outs.
Content
Producing educational content has become one of the top ways to increase website traffic and generate leads. Content can come in many forms including blogs, white papers, eBooks and microsites. Consistently publishing blog content 3-4 times per week can greatly increase your website traffic. It's imperative that you include a call to action on your blog in order to generate leads. Offering a piece of premium content such as a white paper or eBook in exchange for contact information will provide you with consistent top of the funnel prospects. Microsites that provide resources and information geared towards a targeted company or vertical is a great way to employ an account based content marketing strategy.
Search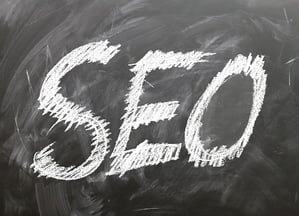 A well organized SEO strategy to improve your organic search traffic is a great long-term marketing investment. There are many factors that affect your search rankings, perhaps too many to list in a brief article. The main points to focus on are content marketing, social reach and your keyword strategy. Developing a list of long tailed keywords to target is the first step in an SEO campaign. It is more difficult than ever to improve your rankings but providing valuable information that is relevant to your customer base and extending the reach of your social channels provides a solid foundation. From that point establishing links from other reputable sites to your content and ensuring your website is user friendly will also help your search rankings.
Social Media
Social media is an important part of lead generation in that it provides a platform to promote and distribute your content. When it comes to B2B marketing the most effective of these platforms is LinkedIn. As a professional network the messages posted on LinkedIn tend to be thought of as more legitimate when it pertains to B2B industry leaders. Joining the groups that your target audience frequents as well as those that are relevant to your industry will provide you with an ideal platform to distribute your content. Social networks such as Facebook and Twitter add value when it comes to the overall reach of your company. These channels may not generate as many leads as LinkedIn, but they will help to develop brand recognition.