Search engines reward websites with higher rankings based upon their usability. Your SEO will improve when visitors stay on your site longer, view more pages and repeat visits. The ability to be found easily through search engines is the foundation of organic website traffic. There are many ways you can improve your SEO. Auditing your website and making these improvements will greatly improve the chances a prospect finds your company when searching for a solution.
1. High Quality Content
The time spent on a webpage greatly impacts SEO. It's important that you create valuable, useful content to keep visitors at your site. Content that is between 2000-2500 works ranks highest on Google. The length however, is not the most important factor. The quality of your content is what will get people to stay on your page and also continue to visit. SEO is meant to help visitors find your site, once they find you, quality content is what will get them to convert into leads.
2. Page Load Speed
Search engines take into account the amount of time it takes for a page to load. Anything over 3 seconds will start to damage your SEO. Minimizing redirects, optimizing image sizes and limiting the number of widgets in your sidebars are all ways you can improve your page load speed.
3. Image Alt Text
You will want to use keywords and content titles as your image file name, alt text and description. This helps search engines to better identify the relevancy of your content.
4. Proper Formatting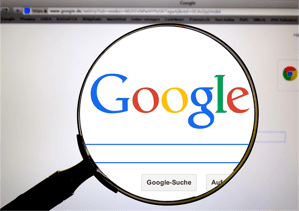 Using proper formatting can greatly improve the user experience of your website. Breaking up your content with headers, bullet points and numbered lists will make your content more readable and easily digestible. You'll also want to include white space to make your content easier to scan.
5. Outbound Links
Quality outbound links to authoritative sites are also a part of the Google algorithm. You don't want to have too many, as they can be a distraction. You'll want to link to reputable and relevant content that will help to further educate your visitors.
6. Inbound Links
Getting other reputable sites to link to your page is another factor Google takes into account. These can be difficult to obtain, but they will have a significant impact on your SEO. These basically serve as a recommendation to your site, and the more authoritative sites that link to yours, the better.
7. Diverse Content
Videos, audio, slide shows and images are all things that signal quality content to search engines. Video greatly increases user engagement and can drive conversion. Having a diverse variation of content will greatly increase the appeal of your website.
8. Remove Broken Links
Nobody wants to see an error when they click on a link that interests them. It's very likely to cause them to leave your site. If your site has a large amount of broke links, search engines will view it as an old site with very little upkeep. This negatively impacts your SEO and is something you should test for frequently.
9. Contact Us Page
Websites that contain adequate contact information tend to rank higher in search engines. A contact us page can also help with lead generation as it makes it easy for a prospect to get in touch with you. Having a link in your navigation bar that leads to a contact us page not only helps the user experience, it's also a positive for your SEO.
10. Site Maps
A site map is a page that lists and provides links to the significant pages on your website. These pages make it easy for search engines to crawl your site and find relevant content. It also makes for a better user experience as visitors will be able to find articles of interest in fewer clicks.
11. Mobile Site
Nearly 50% of organic search comes from mobile devices. That being the case, it's obvious that sites that are optimized for mobile users will rank higher with search engines. This again goes back to the user experience, which is what most of Google's analytics are based upon.
12. URL Structure
Your URL's are one of the biggest things search engines take into account when establishing their rankings. While your URL's should indicate what the page has to offer, shorter is almost always better. It makes it easier for search engines to crawl and is another factor can dramatically improve your SEO.
Looking for more ways to improve your SEO? Click Below to Download our Free Ebook "Learning SEO From the Experts"