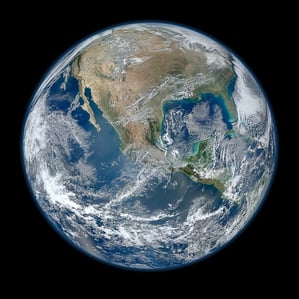 A recent study performed by the Content Marketing Institute revealed that 85% of B2B marketers rank lead generation as their primary goal of the coming year. Additional studies done by SiriusDecisions predicted that over 70% of demand generation will come from inbound marketing efforts. Behaviors of B2B buyers are fluid and despite generalizations they are very personalized. There are defining characteristics of both inbound and outbound strategies that attract prospects. Determining your buyer's preferred methods of research and purchasing will help you decide what strategy will work best for your organization. Here we've outlined the appealing characteristics and statistics of inbound and outbound demand generation to help you choose the best path for your company.
Inbound
Digital marketing has taken an increased role in lead generation due to the wide appeal of technology to today's buyers. There was a time when the majority of product knowledge was gained from sales people. With a vast amount of information available to buyers at the click of a button that has changed dramatically. Inbound tactics allow marketers to educate prospects while leading them on a path to making a purchasing decision.
76% of American executives own a smart phone
80% of B2B buyers perform online research prior to making a purchase decision
70% of companies meeting revenue goals report attracting more than 10,000 visitors per month
These numbers show the importance of a strong online presence. While lead generation has migrated towards a digital approach, there is still substantial value in outbound campaigns.
Outbound
Outbound may have fallen out of fashion with some marketers but there are aspects of an outbound campaign that cannot be achieved through inbound strategies. There is still a large contingent of B2B buyers that prefer live conversation and transparent sales techniques. There is no substitute for teleprospecting and the live touch will always be an integral part of any marketing campaign.
Produce higher quality leads due to qualification and appointment setting efforts
Helps to gain further insights into pain points through exploratory conversation
Live touch creates relationships and brand loyalty
Inbound and outbound strategies both offer viable means of lead generation, the integration of the two yields the best results.
Multi-Channel
Marketers are beginning to understand that one is not necessarily better than the other, only different. The merging of these strategies provides benefits that cannot be realized by just using one of them. With the continuous influence of technology on the industry it's important to remember that traditional efforts still work but they need to be supplemented with more modern techniques.
Gives you a wider reach while still allowing for a personal touch
You will have a larger prospect database of those qualified through inbound efforts
Outbound efforts will ensure only sales qualified leads make it to your sales people
The movement that brought traditionally outbound marketers into the digital realm is now bringing leaders from both sides towards integration. Personalization is a key part of any plan and multi-channel lead generation techniques allow you to customize your efforts to match the wants and needs of your potential customers.
Inbound Marketing is a crucial component of any lead generation campaign. Click below to download our Free eBook for more tips to improve your inbound marketing strategy.