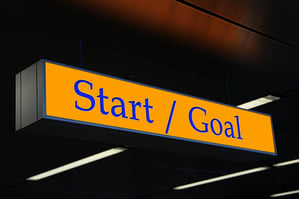 By now, all marketers have heard about the benefits of inbound marketing. The challenge for many is how to get started. There are many different aspects of inbound marketing, and implementing them all at once can be a monumental feat. Fortunately, there are many easy ways you can begin to use inbound marketing to generate leads. Here, we outline some of the basics to get your company started.
SEO
All of the below suggestions will help to increase your websites SEO. When most consumers are searching for a product, they will choose from the top 3 suggestions that the search engine produces. The algorithms that these search engines use are very complex, however, there are many simple things that can be done to improve your ranking. The following items are necessary in order to be found online.
Blog
Your company blog is the number one way to build SEO, attract visitors and establish your company as a thought leader in your industry. Include keywords that relate to your business to help get found by search engines. Statistics show 16 blogs per month will increase website traffic 3.5 times as opposed to 0-4 posts. Blogs create more searchable website pages for the search engines to crawl through and for prospective clients to find through these search engines.
Premium Content
Start creating and leveraging Ebooks and Whitepapers that go into more detail about your expertise. Demonstrate to prospects what sets your company apart from others in the industry through educational content. Whitepapers offer you the chance to go into further detail and present more complex ideas. Ebooks allow for easy sharing and a chance to make your content interactive through the use of links, videos and surveys.
Calls to Action
Create obvious buttons that will link to more content to lead the prospect through the funnel. Make it easy for prospects to get in touch with sales people.
Landing pages linked to Premium Content
Landing pages are website pages that offer a piece of Premium Content for filling out a form. You'll need to include social sharing buttons and links to website pages relevant to the content. You'll want to show the customer where to go next after reading a piece of content. This will create a workflow for your emails that will lead a consumer through the buyer's journey.
Increased Social Presence
You should average 4-7 Social posts per day. Your posts should include 80% Industry News Articles and 20% blog posts to bring customer to your website. Create company Facebook, Twitter, LinkedIn and Google+ pages. Join industry related groups on all platforms to promote content. Include fun and engaging posts that will garner more likes, shares and followers. An increased social presence is important in SEO. It creates more links to your website.
Infographics
Create infographics as a part of your content strategy. This allows you to post statistics and charts that will catch a consumer's eye. These posts tend to be shared more often through social channels.
Internal Links
The content in your blogs and other content should link to internal pages on your site as well as other relevant industry pages. This helps to establish your company as a trustworthy brand that is on the cutting edge of the industry.
Back Links
Establish connections with industry news outlets in order to obtain links to your site from other websites. Blogs and premium content will be necessary in order to give these outlets reason and places to link to your site pages. This is a large part of the Google algorithm for ranking website pages.
Comments and Reviews
A comment section on your blog will allow for more promotion and feedback. This feedback can be very useful in creating new content, nurturing current customers and learning prospects pain points.
Segmented Email Lists
The information gathered through the use of forms that are gating your premium content provide you with valuable insights in regards to the qualifications of the potential lead as well as where they are in the sales funnel. This allows you to generate targeted content to these people. The email lists you create with this information should be segmented based on these qualifications. This information helps you to create content targeted directly at a subset of your contact list. This will make for fewer opt outs, greater response and click through rates.
These are some easy ways to get started with inbound marketing. As previously mentioned, there are many different aspects of inbound marketing that can take significant man power to manager. Winn Technology Group offers managed services to provide you everything you need to run a successful inbound marketing campaign. From social media management and SEO to blog writing and premium content development, Winn Technology Group has all of your inbound needs covered in one place. Click the link below to schedule your free inbound marketing assessment.