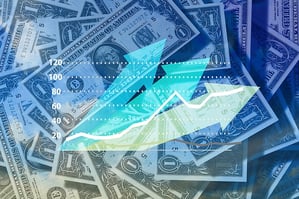 Everyone has their own opinion on the future of digital marketing and B2B lead generation. In order to uncover trends and form an effective marketing strategy you need to take a close look at the numbers. Here we take a look at some of the most telling statistics from the past 3 years and provide a brief synopsis of what they tell us about the present state and future of B2B marketing.
B2B companies that blogged 11+ times per month had almost 3X more traffic than those blogging 0-1 times per month. (HubSpot, 2015)
For B2B marketers, the ideal number of fields on web registration and download forms is between three and five for 79% of respondents, while only 16% said it was six or more. (BrightTALK, 2015)
67% of B2B marketers say they see at least a 10% increase in sales opportunities through lead nurturing, with 15% seeing opportunities increase by 30% or more. (Demand Gen Report, 2014)
71% of B2B researchers start their research with a generic search. (Google, 2015)
Founded in 1990, Winn Technology Group is a leading provider of global, multi-channel marketing solutions for the technology industry. For both direct and channel sales, Winn supports demand creation, account-based marketing, channel management, digital marketing, social media, teleprospecting, lead nurturing, event marketing, database services, and inbound response management.