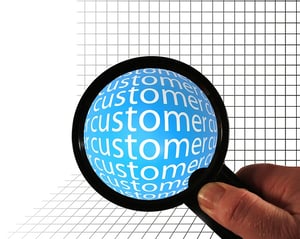 The role of marketing today is as much about delighting existing customers as it is about attracting new ones. You want to make sure that your customers have a great experience using your product/service so not only do they buy again, but ideally spread the word through referrals or even social media. Top performing businesses understand that when the right marketing messages reach current customers at the right time it can have a measurable impact on revenue goals and a customers' lifetime value. Every business is unique and has different things that they want their customers to do after they become customers so here we will discuss three main reasons behind marketing to existing customers.
Increase Retention
Keeping consumer needs in mind is an integral part of effective marketing. When done right, marketing to current customers can increase retention by reminding them of your company, the products, and their value. They will be more likely to stay with you if your company illustrates value by including educational material in your marketing messages. The material should be tailored to each customer and relate to current investments in your company. According to research from the Gartner Group, existing customers want to receive this kind of marketing content and advice on how to get the most out of their purchases. When you provide educational material on best practices to your customers, you open the door to additional marketing messages. This research is advising that you include educational material first, 72% of customers actually want you to follow up with additional, customized marketing offers.
Increase Revenue
Current customers are generally more reliable buyers than new customers. As your company increases upsell, cross-sell, and other marketing offers to existing customers, they're more likely to purchase new products or upgrades. Research from Bain & Company shows that existing customers are likely to spend higher amounts of money on this kind of repeat and you could see a 20% increase in revenue just by marketing in this fashion. Existing customers have already established some sort of relationship with you so they trust you. The key is to focus on what customers have already purchased.
Increase Acquisition Through Customer Advocacy
Your customers have the power to influence your prospects. By allowing happy customers into your sales/marketing processes, you can attract prospects and those could turn into leads to then eventually have them turn into customers. Current customer advocates will tell their success stories with your products in blog posts, interviews, and video testimonials and even at conferences. These testimonials provide social proof and both draw new prospects into your lead funnel and give buyers confidence in your solution as they make a final selection.