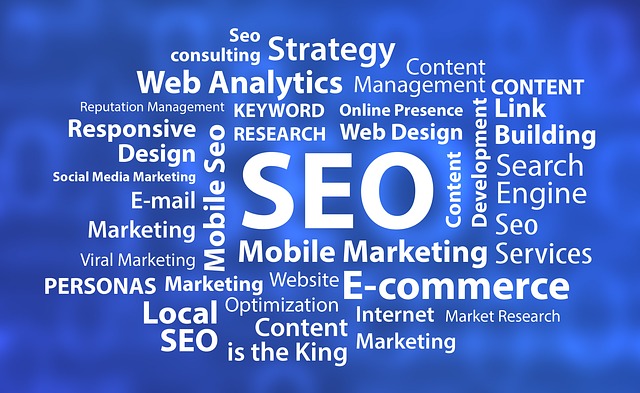 There are over 200 different aspects that go into search engine rankings with several of them still up for debate. While no one has completely pinned down the inner workings of Google's algorithms, there are a few key steps you can take to build your SEO. Here we take a look at what's most important for 2019.
Content
Without developing high quality content that is relevant to your industry you have very little opportunity to rank highly in search engines. Quality content is written with the reader in mind. While you do want to optimize your content by including relevant keywords and links to authoritative sites that back up your findings, you should not write with an aim to "trick" the search engine. Having a firm grasp on your buyer persona and writing to educate them about key topics and pain points gives your content the best chance of resonating with your target audience and therefore ranking highly in search queries.
Backlinks
Obtaining backlinks from websites that have a high domain authority continues to be one of the most important aspects of search engine optimization. The authority of the sites linking to your content has an even more profound effect on your rankings than the pure number of links you receive. In other words, quality and quantity are needed. Some key ways to obtain links include creating valuable content, guest blogging, publishing to social channels and collaborating with influencers to help write and distribute your content. Black hat solutions such as link farms can get your content flagged by search engines and have a negative impact on your rankings. As with most things in life, it's best to obtain your links the right way.
Mobile
With mobile devices accounting for over half of website traffic in 2018, designing your website with the mobile user in mind is a necessary practice. If your website isn't optimized for mobile you stand to lose up to half of your website traffic due to a poor user experience. Mobile usage continues to increase and acknowledging that trend and becoming mobile friendly is essential to any SEO strategy. Your entire website should be optimized for mobile. A user shouldn't have to zoom in to read your content and any product images should be expandable.
SEO is an important piece of an overall marketing plan. 81% of consumers perform an online search before purchasing a product and that number continues to rise. With such a large percentage of people leaning on digital means to make purchase decisions, refining your SEO strategy should be a priority in 2019.
Click Below For Your Free Marketing Assessment