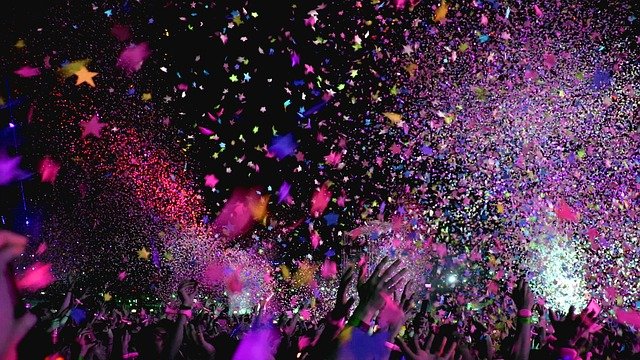 After two years of most major events going virtual, we are finally starting to see a spike in in-person events happening across the country, especially in our home state of Florida. The value of face-to-face meetings has certainly not diminished, and you could argue they have actually become even more effective. The majority of us have spent a great deal of time working at home and only interacting with prospects and customers via Zoom meetings. This only heightens the impact of engaging with someone in person. I'm sure I'm not alone in wanting to get back to a bit of normalcy, and live events are certainly a gateway toward doing so.
The recent Synapse event held at Amalie Arena in Tampa, Florida, was filled with budding young technology companies and some established businesses looking to network, build brand awareness, and peddle their products. The event was a rousing success. They welcomed some great speakers and presenters who shared insights into what's to come in the world of tech. From blockchain technology to the Metaverse, Synapse, and Florida in general, showed it is on the cutting edge of the technology industry. It was a great learning and networking experience and will undoubtedly lead to several new business opportunities for us and those that participated.
Another amazing event took place in late February, with Shay Rowbottom hosting her company's 2's Day with Shay event in Orlando on 2/22/22. This was perhaps the most fun and beneficial networking event I have ever attended. She shared some great tips about how to market yourself and your business through video and LinkedIn. Very valuable stuff. She even included insights on gaining confidence through video marketing and the impact that showing gratitude can have on your life. There were dozens of business owners, investors, and all-around great people to network and talk business with. Loads of fun, great venue, food, drinks, and entertainment. Well worth the trip and will undeniably lead to new business.
In-person events are back, my friends, and they're more important to the health of your business than ever before. They offer an excellent opportunity to meet with like-minded individuals seek new business partnerships and opportunities. You can tell how eager people are to get back to business as usual, and these face-to-face meetings are more appealing than ever before. The resulting meetings post-event have been a bit different as well. Instead of having a discovery call or a Zoom meeting, prospects and potential partners are looking to do lunch. A welcomed change of pace, which I, for one, am more than ready for.
So, book your travel arrangements and accommodations soon. Live events appear here to stay. If you're looking to promote an event you're hosting or drive engagement to your sponsored booth, feel free to reach out to us here at Winn, we'll do lunch.