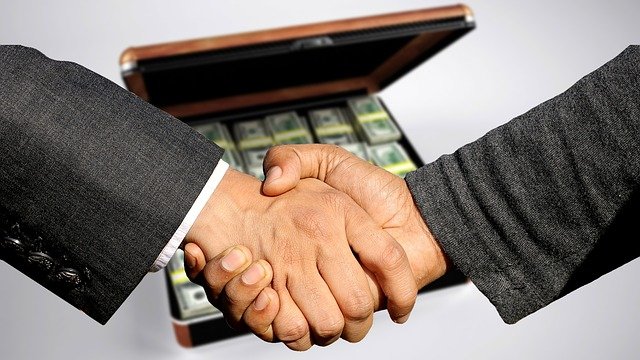 Multi-channel marketing has been a buzzword for some time now and has proven to be the most effective way of reaching and engaging prospects. Many of the same principles can be implemented by your sales team as well. There have never been more channels to communicate with prospects as a group or as individuals. Here we take a look at how to take a multi-channel sales approach.
Pick Up The Telephone
Even with all of the digital channels available, the telephone will always be a part of sales. Having a spoken conversation with someone is the fastest way to build rapport and gather business intelligence. It adds a human element to the process that digital channels simply can't match. While many will not be receptive to cold calls, others will appreciate the effort and still maintain the telephone as their preferred method of communication. A phone call is also important when following up on leads and relationships that have been developed through social media and email. Even when someone shows interest via these channels, you will eventually need to pick up the phone or schedule a video conference to close the deal.
Create Informational Email Pieces
You will need to use a variety of different email pieces throughout the sales process to engage and inform your prospects. Each phone call should be followed up with a fulfillment piece that introduces your business and provides some kind of educational value. If you find you are unable to reach someone via telephone, they may prefer to communicate through email. Additional pieces should be created to highlight particular products and services that fit the needs of individual prospects. If a prospect becomes unresponsive, break-up emails can be just the thing to draw them back in. You'll also need email to communicate proposals and statements of work when a prospect shows an interest.
Leverage Your Content Assets
Content has become as much of the sales process as it is for marketing. Premium content such as eBooks, whitepapers, and case studies can be used through each stage of the sales process to continue to educate your prospects on your products and services. You'll also want to have one-page product descriptions, pricing models, demo videos, and infographics that communicate the value and uses of your offerings. Since B2B sales requires multiple touches and, at times, a lengthy decision-making process, you'll want to be armed with a variety of pieces to keep your prospects engaged throughout. Be conscious of the type of content you are sending out and at what time, as certain funnel stages require different assets.
Connect And Engage On Social Media
Social media is an important channel for connecting, engaging, and building relationships with prospects. A direct sales approach is widely frowned upon in social media circles, so it is best used to build relationships, provide valuable content and help your prospects gain visibility by engaging with their posts. Connecting directly with prospects and requesting membership into groups they are a part of is the first step in using social media as a sales tool. From there, you can start to share content with them, engage with their posts and begin the relationship-building process. Many prospects use social media as their preferred method of communication, so being active on each platform is essential.
Winn has provided marketing support for B2B tech firms for over 30 years. We are also able to field an inside sales team through the use of our 100-seat call center. This allows us to close the loop on your entire sales and marketing process, enabling better efficiency and comprehensive analytics. Contact us today for help on your next campaign.