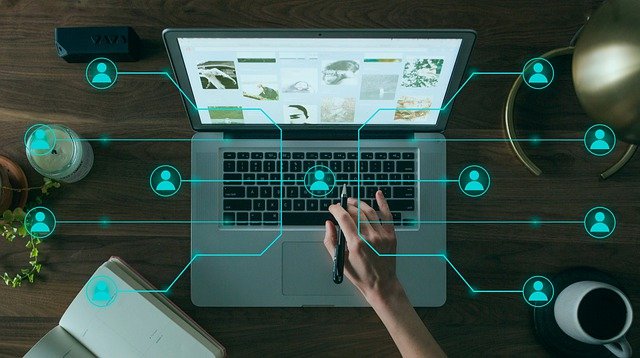 The two major components in recruiting profitable channel partners include a comprehensive outreach plan and the aspects of the partner program itself. In order to successfully recruit the right channel partners, both of these components need to be well-organized and appeal to your ideal partner organization. Here we look at the most important aspects of a partner program and the most effective tactics to use in recruiting efforts.
Make Your Channel Partner Program Appealing
In order to entice best-fit channel partners, your program needs to be appealing both on a support and financial compensation level. Some of the core components of an attractive partner program include:
Easily Available Market Development Funds –

One of the biggest pitfalls organizations fall into is making obtaining market development funds too difficult. A lengthy and complicated approval process can make partners shy away from applying. Make your applications easy, your approval process quick, and provide clear guidelines on the usage of the funds.

Ongoing Sales And Marketing Training –

Nobody knows more about your product and how to sell it than your internal sales and marketing teams. Make them available to your partners and periodically provide on-demand and live training. The more you can do to train your partners, the more supported they'll feel and the more they'll invest in selling your products.

Competitive Compensation And Incentives –

Organizations decide to become channel partners for one reason; to generate more revenue. Regardless of whether they are a VAR or straight reseller, you want your program's compensation, incentives, and bonuses appealing enough to lure in new partners and maintain healthy relationships throughout your channel ecosystem.

Co-Branded Marketing Materials –

Many organizations lack the knowledge base and resources to create content around your products, especially your smaller partners. This can lead to a lack of marketing materials and inconsistent messaging. Providing easily co-branded blogs, eBooks, whitepapers, and case studies will significantly improve your partner's marketing efforts.

Channel Partner Portal –

Having a centralized platform that can be accessed by your entire channel community can help to breed camaraderie and idea-sharing that can lead to a stronger ecosystem. It also helps maintain consistent messaging and provides partners with updated information about events, content pieces, and new product launches.
Launch Multi-Channel Partner Recruiting Outreach
The preferred method of information gathering and communications will vary greatly even within the same market segment. This makes it essential that your partner recruiting outreach takes place through multiple channels, including:
Pay Per Click Advertising –

PPC advertising can be used to build awareness around your partner program, showcase the benefits and recruit net new partners. Your campaigns should contain a variety of different ads that lead to more information on your program and a way for potential partners to set up a meeting.

Teleprospecting Outreach –

There is no substitute for the live touch, especially when it comes to recruiting partners. Not only are you able to network through an organization to identify key decision-makers, but it also gives you an opportunity to gather valuable business intelligence. It is also the most effective way of qualifying digital leads and setting appointments.

Email Marketing –

Batch emails that go out to segmented lists are a great way to identify already interested parties and gather business intelligence. This can help you to prioritize your calling efforts and improve your ROI. Email also plays a critical role in providing additional information on your partner program and nurturing leads over time.

Lead Nurturing Drip Campaign –

Channel partner recruiting is a long-term and ongoing process that requires an organized lead nurturing process. This will likely involve both email drip campaigns as well as periodic teleprospecting outreach. Often times there are several decision-makers and established contracts involved with recruiting a partner, making nurturing essential.

Partner Focused Content –

Content marketing has found its way into nearly every aspect of marketing outreach, and channel partner recruiting is no different. Publishing blogs that detail the benefits of your program, case studies that showcase success stories, and eBooks that go more in-depth on your program and ecosystem are essential in recruiting net new partners.
Winn has over 30 years of experience recruiting channel partners for some of the largest technology firms in the world. Contact us today to learn how we can customize an outreach plan to help grow your partner ecosystem.