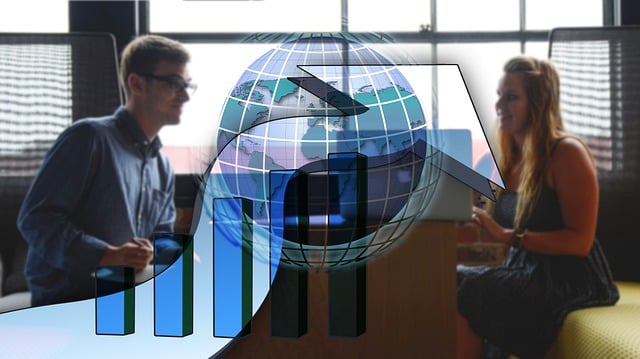 A successful channel ecosystem requires constant attention and resources. Businesses that adequately support their channel partners typically outperform those that leave everything in the hands of their partners. Here we look at how to get more out of your channel partner ecosystem.
Consistently Recruit New Partners
Continuously infusing your channel ecosystem with new partners will help to expand your reach and ensure you maintain enough partners to preserve your market share. New partners also bring along with them new ideas. If you've built your partner community around the premise of collaboration and information sharing, this can make your ecosystem even stronger. Finding partners with expertise in your industry, an established target market, and the resources to promote your offerings is ideal. However, simply having someone with a good reputation in a given geographic location can be enough to make them a good fit.
Increase Compensation, Bonuses And Recognition
No matter which way you cut it, compensation will be the number one motivating factor behind a partner investing in the marketing and sales of your products. Increasing compensation and making incentives easier to reach can give a significant boost to your community. Not only will this make current partners more productive, but it also makes it easier to recruit new ones. Rewarding your partners doesn't always need to come in the form of cash. You can hold a partner awards ceremony to recognize top partners and use the forum to educate lower performers. You can even reward partners with things like intent data contact lists to help improve their marketing efforts.
Increase MDFs And Streamline The Process
Smaller partners are often the ones with the biggest challenges when it comes to sales and marketing budgets. This makes it all the more important to infuse MDFs into their organization. These funds should be earmarked for specific marketing campaigns. You may even go as far as requiring or recommending that they work with specific outsourcing partners. This will ensure that your MDFs do not go to waste and are spent in a manner you see fit. One of the primary reasons smaller channel partners do not acquire MDFs is a difficult or lengthy application process. Making it easier for them to obtain funds and giving clear direction regarding how to spend them will ease the burden on your smaller partners and encourage them to push your products.
Provide Ongoing Sales And Marketing Training
No one knows more about your products than you do. Educating your channel partners about your offerings and providing direction on the features, benefits, best practices, and differentiators that help sell them is essential to maximizing channel relationships. Simply providing sales materials and scripting for telephone outreach may not be enough. Whenever possible, you should consider going onsite to provide live training. This creates an immersive experience that allows for a group forum to discuss questions and concerns. These visits can also help to build excitement around your products and encourage a greater focus on them.
Share Marketing Materials And Campaign Templates
There are a wide variety of marketing assets that you can provide to your channel partners. Smaller companies often lack the bandwidth to develop content. Providing blog articles, social media posts, infographics, emails, videos, white papers, eBooks, and case studies can greatly enhance their marketing efforts. When it comes to distribution, several platforms will allow your partners to leverage your social reach and vice versa. This helps build credibility for your partners and increases your overall reach online. Sharing knowledge from a strategic perspective is important as well. Insights regarding social media and blog posting frequency, successful marketing channels, and other campaign details can help your partners to become more organized and efficient. This is critical for companies with smaller infrastructure.
Winn has over 30 years of experience recruiting and supporting channel partner marketing efforts. Click below to contact us for more details.