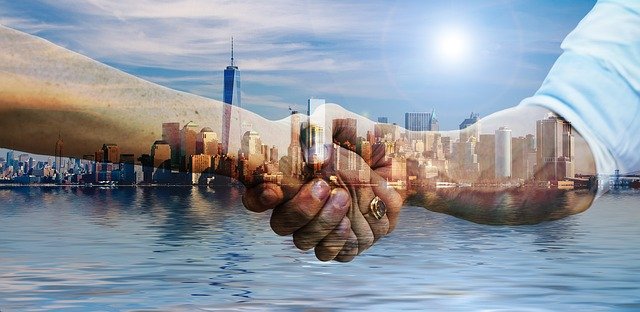 Recruiting channel partners often requires a long cycle and multiple touches. Since everyone has a slightly different preferred method or channel of communication, leveraging a multi-channel approach to grow your partner ecosystem is the most effective way to maximize your recruiting budget.
Simply identifying who will be a fit for your channel and who has the best chance of generating enough revenue to make it a worthwhile partnership is a task on its own. Once you've done so, you want to use everything at your disposal to bring those organizations on as partners.
Here we take a look at how to use various channels to recruit profitable channel partners.
Teleprospecting
Believe it or not, teleprospecting is one of the most effective ways to identify and recruit ideal partners. Networking through an organization on the phone can make you privy to a bevy of business intelligence and help determine all of the key players involved in a partnership decision. It's also the most effective way to set an appointment for your recruitment team.
Email Marketing
Email marketing can help you shake out those organizations actively seeking to become resellers for different technologies. It is also an ideal means of communicating all of the benefits of partnering with your organization. Since partner recruiting is a long-term endeavor, email serves as the perfect way to nurture leads until they're ready to sign.
LinkedIn Advertising
LinkedIn Ads are a great way to build awareness around your channel community and cast a wide net to identify new partners. The advanced targeting can also be used to put personalized advertisements in front of the key players for the organizations you most want to bring on as channel partners.
Google Advertising
Search advertising can be great for drawing in those who are actively seeking to become resellers of specific types of technologies. Since you will be casting a much wider net with these types of ads, they can help you bring net new organizations into your recruiting campaigns and even help you better identify your ideal partners.
Direct Mail
Mass mailers have fallen out of fashion, but direct mail can still be an effective way to target high-level decision-makers, especially those within larger organizations. Three-dimensional mail pieces that offer some time of value are most effective. You may even go as far as sending a personalized gift box to get the attention of your most sought-after accounts.
Organic Social Media
While organic reach of company pages may have dwindled significantly over the years, you can still pull in new partners using organic social media tactics. There are a variety of discussion groups you can use to promote your partner programs as well as leverage personal accounts from your team. Social media is a great way to build relationships, which can lead to partnerships.
Webinars And Events
Hosting an event or webinar to entice ideal partners to be onboarded is a very effective way to build relationships, communicate the value of your program and generate immediate leads for your recruitment team. The key here is to extensively promote your webinar, make it entertaining, and offer some kind of incentive for attending.
Over the last thirty years, Winn has helped some of the largest technology firms in the world recruit profitable channel partners and aided those partners in becoming successful through a variety of tailored marketing plans. Contact us today to learn how we can help your channel partner ecosystem grow.