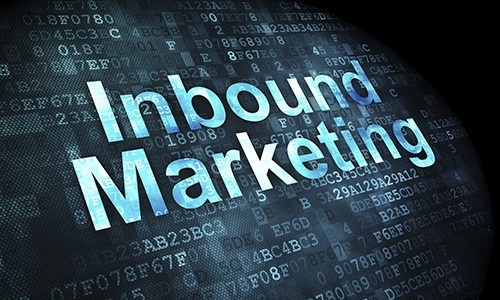 Inbound marketing is a great way to drive traffic and conversions for your business. It involves using SEO, social media, and blogging to draw potential customers to your website. Once they are there, you need to convert them into leads with well-placed calls-to-action and strategic landing page design. Then, you need to nurture those leads with marketing automation until they are ready to buy. And finally, you need to provide ongoing support and training so that your inbound marketing team can continue generating results for your business.
Search Engine Optimization
SEO is not a static process; it is constantly changing and evolving. To stay ahead of the competition, you need to optimize your website for better SEO continuously. Here are some tips that will help you improve your website's SEO:
Use keyword-rich titles and descriptions - The title and description of your website are two of the most important elements for SEO. Make sure you include relevant keywords in these two areas.
Optimize your website's content - The content on your website should be well-written and informative. Make sure it contains the keywords that you are targeting.
Promote your website - To get more traffic to your website, you need to promote it. You can do this by submitting your website to directories and using social media to share your content.
Monitor your SEO progress - Use Google Analytics or other similar tools to track the progress of your SEO efforts. This will help you determine what is working and what is not.


Use Social Media
There are many benefits to using social media for business. It can help you connect with customers and create a community around your brand. Additionally, social media can be a great way to generate leads and drive sales. Not sure where to begin? Check out these tips:
Create quality content - Once you've selected your platform, it's important to create quality content that will engage your audience. Think about what kind of content will be most helpful or interesting to them.
Be consistent - Posting regularly is key to growing your followers and keeping them engaged. Set a schedule and stick to it.
Monitor and respond - In addition to posting quality content, it's essential to monitor your social media channels for customer comments or questions. Respond in a timely manner.


Create Great Blogs
Blogging is an excellent way to reach new customers and grow your business. But what if you don't know how to write a great blog post?
Write with clarity and precision -When writing a blog post, it's important to be clear and concise. Get to the point quickly, and don't beat around the bush. Your readers will appreciate your straightforward approach and will be more likely to stick with you until the end.
Write exciting and compelling headlines - Your headline is the first thing potential readers will see, so it's important to make it count. Write headlines that are both interesting and accurate. Something that will make people want to click through and read more.
Use images, videos, and infographics - Make your blog posts more visually appealing by adding images, videos, or infographics. People are more likely to read and share a blog post that includes compelling visual content.
Edit, edit, edit! - No matter how great of a writer you are, everyone makes mistakes. That's why editing your blog posts is important before you hit publish. A quick spell check can go a long way in ensuring that your readers take you seriously. We also recommend reading your blog post aloud – this will help you catch any awkward phrasing or errors you might have missed.
If you need help getting started with inbound marketing, we can help you create a comprehensive inbound marketing strategy that will drive results for your business. Contact us today to get started!