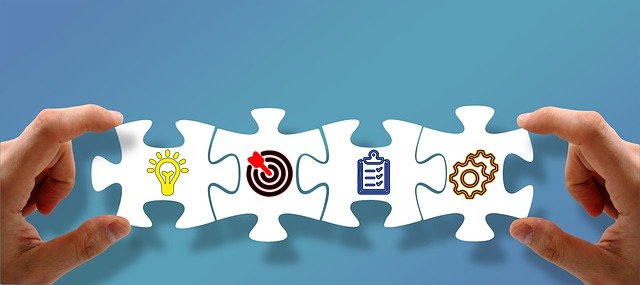 There are three primary types of account-based marketing campaigns; one to one, one to few, and one to many. With a one-to-one campaign, you target one highly sought-after account with a campaign built solely to gain their business. Here we take a high-level view of how to craft a one-to-one ABM campaign.
Choose Your Organization
The first step is to determine which organization you'll want to target. This should be a business that either has a significant opportunity or multiple opportunities across several divisions. They should have excellent revenue potential and appear to be a good fit for your solutions.
Choose Your Best Fit Solution(s)
Next, you'll want to determine which of your solutions to focus your campaign on. This should be something that fits a need for your target organization and has the potential to truly benefit them. These solutions are what your messaging should be based on.
Identify Decision Makers
In B2B sales, there will almost always be multiple decision-makers, especially if it's a large organization and if you'll be targeting several different divisions. This can be done with online research, data acquisition, and using the telephone to network through the organization.
Identify Influencers
Not only will there likely be multiple decision-makers, but there could also be dozens of people who will influence a purchase decision. These people can be tougher to identify. Typically, they will occupy some kind of technology or financial role but could work under the decision-makers.
Determine Which Channels You'll Use
You'll want to use the channels where your prospects like to communicate and find their information. This will likely include a mix of email, social media, teleprospecting, Google Ads, webinars, and potentially live events.
Determine Your Distribution Plan
You'll need to figure out who will distribute your content and how it will be done. Will callers be sending personalized follow-up emails? Are you distributing social posts through company pages or personal ones? Are you leveraging paid ads, and which platforms will you use?
Create Personalized Content
You will need a lot of content for your campaign, including written blog articles, videos, infographics, call guides, a variety of emails, social media posts, and website content. This should all be personalized with your target's name and logo and speak to their needs.
Create A Content Calendar
You'll need clear direction on where and when each piece of content will be posted or sent out and when each call will be made. This will keep your program organized and establish a workflow to guide decision-makers through the research and buying process.
Develop A Dedicated Microsite
A microsite is a small extension of your main website used with a specific purpose in mind. You'll want a condensed version of your primary site with all of the content and offers directed toward the one organization you are targeting.
Develop Personalized Offers
Each of your premium content offers used in this campaign, as well as demos and product packages, should all contain the name and logo of your target and speak clearly on how your product or service solves a specific pain point they are experiencing.
Once you've organized everything that you need for your campaign, it's time to launch. Ensure you have all of the content you need and the proper team to execute the plan. Throughout the course of your campaign, you'll want to analyze the results of each of the tactics you're using to see what is most effective and what may need to be tweaked or removed from the plan.
Winn Technology Group specializes in account-based marketing programs aimed at putting your technology in the hands of your most sought-after accounts. We handle everything, including planning, content creation, calling, and appointment setting. Contact us today to learn more.