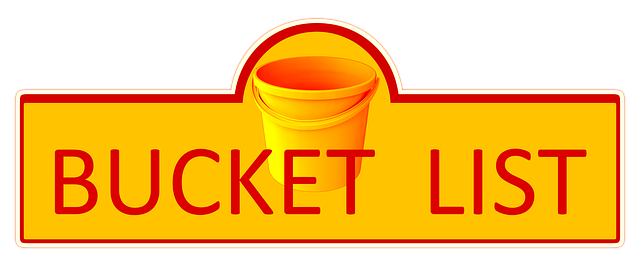 While budgets and strategies are being formed throughout the fourth quarter, consider doing something new with your marketing dollars for 2020. Here are just a few suggestions to give your marketing efforts a boost in the new year.
Launch An Account-Based Marketing Campaign
"ABM helps to structure your marketing efforts and resources on your key accounts to drive the most revenue. With such a narrow focus, it is understood that account-based marketing initiatives optimize your most valuable resources: staff time and money." ABM is all the rage these days, and rightfully so. Having a focused effort that includes a multi-channel approach within a finite universe can help you close your most sought-after accounts. This gives you the ability to tailor your campaigns to specific companies and address their most pressing needs. Start with a list of your top 10-100 accounts and develop content and messaging that speaks directly to these individuals. Use teleprospecting, email and targeted social media ads to help canvas these target accounts.
Create Visual Content Assets
"Cisco projects that global internet traffic from videos will make up 82% of all consumer internet traffic by 2021." Video is not the only piece of visual content you should be using. Infographics are some of the most shared posts through social media. Additionally, including high-quality images on your written blog posts will dramatically increase your number of readers. The most important things with visual content are quality, personalization and including a call to action. Use professional services and your intimate knowledge of your audience to create compelling visuals that provide direction for prospects to move through the sales process.
Evaluate Your Inbound Marketing Strategy
"Inbound marketing is the most effective way to drive traffic, convert leads, and shorten the sales cycle from your marketing. Why? Because buyers discover and research products and services online." It is a good idea to evaluate all of your marketing efforts on at least an annual basis. A formal inbound marketing assessment should include in-depth insights on SEO, blogging, social media marketing, email, premium content and digital advertising. A competitive analysis should also be run to see how your digital efforts stack up with your competition.
Run A LinkedIn Ad Campaign
"LinkedIn's PPC ads let you target specific job titles, job functions, industries, or company size, to name a few options -- you know, the people who are more likely to need what you sell." LinkedIn ads are much more effective in the B2B space than Google ads because of the advance targeting abilities. Rather than trying to rank for a keyword, you're putting advertisements directly in front of the people you want to reach most. Some basic guidelines to follow include starting with a narrow target audience, creating at least 4 ads per campaign, delegating at least $1000 per month and always including a call to action.
Leverage Teleprospecting And Email For Lead Generation
"In order to effectively pair emails with your calling efforts, you need to make sure you are refining your strategy based on each campaign." The first point here is that email should be incorporated with all of your teleprospecting campaigns. Initial blast emails and personalized fulfillment pieces that offer additional value are essential in gaining the attention of your prospects. Segmenting your campaigns according to industry, vertical, job role and other demographics will help you to create emails that are relevant and personalized. Initial blast can help to shake out already interested parties and clicks and opens should be prioritized in the calling segment of your campaign. Each fulfillment email piece should be personalized and provide value to that specific contact. B2B sales still requires a live touch in order to close deals, and teleprospecting is the easiest way to make this happen. Each campaign should have a clear objective, whether it is setting an appointment or getting someone to attend an event.