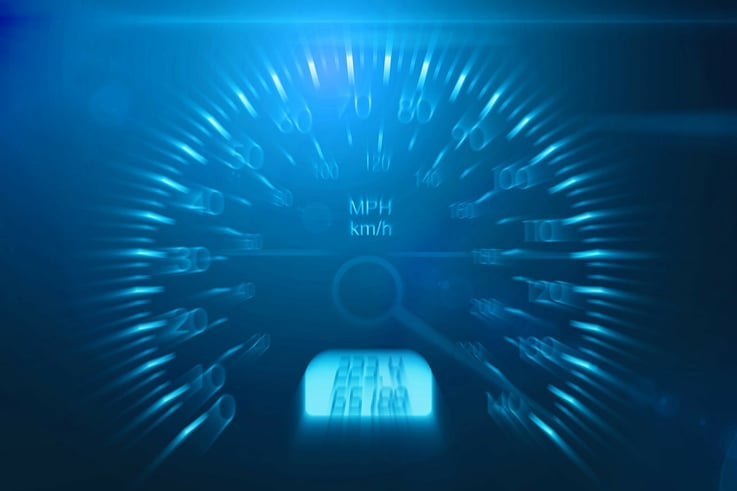 Growing a B2B tech firm often includes the need for innovation and new products. Marketing new technology poses a particular challenge as not only do you need to make people aware of the product. You need to let them know what it does, how it works, and why they need it. A variety of strategies, tactics, and channels need to be leveraged to ensure you're reaching your target audience at the right time, the right place, and with the right message. Here we take a look at seven ways to accelerate growth at your B2B technology firm.
Create And Distribute Valuable Content
Content plays a key role in every stage of the funnel, whether it be marketing or sales. Blog posts improve SEO and draw visitors to your website. Premium content helps to convert visitors into leads. Social media posts grow your following and build brand awareness. Email fulfillment pieces make teleprospecting outreach more effective and efficient. Email blasts shakeout already interested prospects and build awareness. Email workflows act as drip campaigns to nurture those that aren't quite ready to buy and encourage current customers toward renewals and the sale of additional products or services.
Offer Free Trials And Demo Units
Free trials are a great way to bring awareness to your products or services and show your target audience just how valuable they can be. Allowing a prospect to test a product will increase your credibility and give them a chance to experience the functionality and uses for themselves. Offering a free trial can give you a foot in the door with a target prospect and even open up opportunities to sell additional products. Make sure the terms of your trial agreement are clear and that it is truly a free trial. Fine print that locks a customer in can damage your reputation and eliminate any of the benefits of your offer.
Create And Share Free Tools
Several companies have seen success in offering free tools to their prospects. HubSpot offers a marketing grader that provides insight into the functionality and optimization of your website. Many companies provide ROI calculators that show what kind of return they can expect from a certain purchase. These are just a couple of examples of free tools used by companies to drive awareness and website traffic. Taking some time out to create a tool that will be useful to your target audience can help draw prospects in without even mentioning your product offerings.
Develop A Networking Community
Building a community of prospects, customers, advocates, and partners is a great way to accelerate and maintain steady growth at your company. Leveraging live events, online events, and social media to build your network will provide you with a community of supporters that help build your business's reputation and increase brand awareness. Including current customers in your community can help to spread testimonials and case studies from those that have experienced your offerings first hand. Word of mouth advertising still carries a great deal of weight and can be one of the most trusted sources of information for prospects.
Continuously Grow Your Online Footprint
Your ability to be found online will directly impact the rate at which your company grows. There are several components to establishing a solid online presence. The first is to build a well-optimized website with a plethora of valuable content. The next is to establish optimized profiles on each major social media site and consistently post visual, interactive, and written content. While having valuable content is a great way to gain inbound links, you'll also want to establish a strategy for obtaining them. This may include creating a strategic outreach to targeted media sites and engaging customers and partners to share each other's content. Search engine marketing and paid social media ads will also help build your online presence, social following, website visits and even drive conversions.
Implement Account Based Marketing Campaigns
Account-based marketing has become an extremely popular topic and strategy in the marketing world over the last few years. While there are many definitions, it essentially takes a particular company, industry, vertical or micro-vertical and treats it as a market of one. Meaning you dissect every level of the organization and perform personalized and targeted outreach to each level. Determining the companies that will provide you with big business and continued business and then going after them with everything you have is a sure way to help your company grow.
Leverage A Multi-Channel Marketing Approach
With so many different ways to communicate with and reach prospects, using a multi-channel approach is necessary to have an impact on your target audience. This includes using a blend of both inbound and outbound tactics while concentrating on those channels where your audience prefers to get their information. While omni-channel marketing can be effective, it can also be inefficient. Creating detailed buyer personas will enable you to focus on the tactics and channels that will be most effective in your target market. This ensures you obtain your desired reach while still maintaining a healthy ROI.