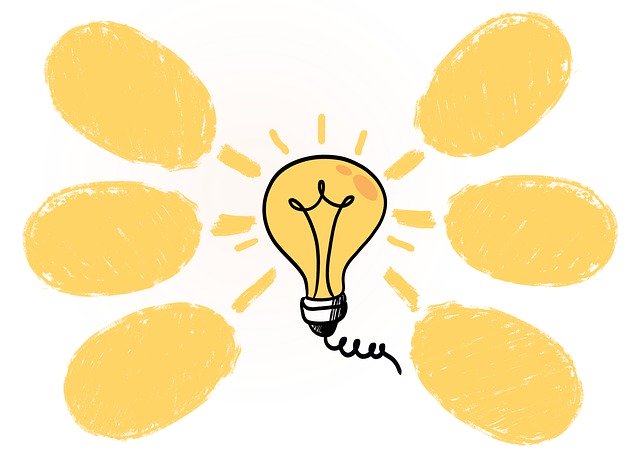 Marketing leaders have had to adapt very quickly to changing markets as well as basic company operations. So many of us are in an unfamiliar position working from home and being isolated from coworkers, friends and family. Marketers tend to draw their creativity from life experiences and interactions with other people. With both of those effectively being put on hold, it is up to marketing leaders to keep their teams from becoming stale. Here are five ways to inspire creativity in your marketing team.
Themed Meetings
Making things fun during your team meetings can go a long way toward getting the creative juices flowing. Getting everyone involved and having a good laugh can help clear everyone's mind and allow them to think creatively. Almost anything can be used for a theme, including:
Funny hats

Halloween masks

Show and tell

Favorite songs

Featured pets

Holidays

Seasons

Current events

Marketing trends

Favorite recipes

And much more…
Brainstorming Sessions
Brainstorming is an essential practice for marketing teams and it can be challenging in a purely digital environment. Splitting your team into smaller groups and then bringing everyone together can help you to capture everyone's ideas and be more efficient when discussing them in a larger group. Some key elements to every brainstorming session include:
Defer judgement

Encourage wild ideas

Build on others' ideas

Stay on topic

One conversation at a time

Be visual

Go for quantity
Internal Newsletters
Communication and employee engagement have become a focal point in recent months and has always been an important part of every successful team. Weekly or monthly newsletters that highlight company news, employee accomplishments, upcoming opportunities and include a bit of humor can help keep your team feeling like a team. Encourage your employees to contribute to the company newsletter. Some ideas include:
Funny stories

Pet pictures

Homeschool tips

Kitchen hacks

Cleaning hacks

Recipes

Craft tutorials etc.
Storytelling Sessions
Gather around the campfire (Zoom meeting) and have each team member share a funny or interesting story from their past or recent experiences. Storytelling is a major component of content marketing and allowing your team to freelance a bit in a group forum can help breed new ideas for everyone involved. These types of meetings allow team members to detach from their day to day work a bit and expand their minds. Ideas can come from unlikely sources. It could be a story about a coworker's struggle with homeschooling that inspires your next blog post. The simple act of getting together and sharing can have a profound impact on creative energy. "Telling stories is one of the most powerful means that leaders have to influence, teach, and inspire. What makes storytelling so effective for learning? For starters, storytelling forges connections among people, and between people and ideas. Stories convey the culture, history, and values that unite people."
Top Ten Entertainment
As we all continue to adjust and find different ways to spend our time, encouraging your team to share ideas for staying entertained at home can be extremely beneficial. Keeping from becoming bored and anxious during off-work hours will help your team to focus when they're on the clock. Have each team member construct a top ten list for each weekly theme. This could include:
Movies

TV Shows

Books

Documentaries

Recipes

Restaurants

Office equipment

Video games

Moments in history etc.
The most important thing during this time is keeping the lines of communication open and encouraging a fun atmosphere. With many people working from home and social distancing keeping us apart, a renewed focus on employee engagement is needed to keep our creative teams, creative.