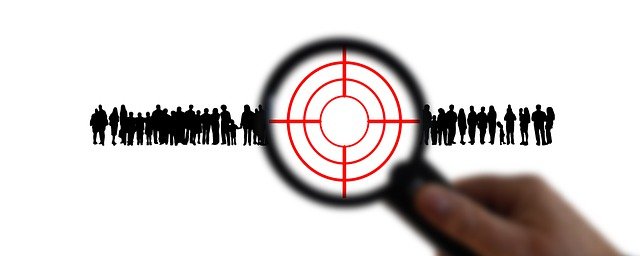 As competition rises in the technology space, segmenting a small subset of your target accounts and developing personalized account-based marketing campaigns has become the go-to strategy for the majority of marketers. The ROI that can be acquired through a narrow focus on your most sought-after accounts can far outweigh that of campaigns that take a broader approach. Laying the groundwork for an ABM campaign involves a great deal of effort, but the actions needed can be divided into five key steps.
Establish Your Ideal Customer Profile
Take a deep dive into the characteristics and demographics that make up your ideal customer. This can be done by researching and interviewing current and past customers to determine similarities. Establish a set of goals and choose prospects that can provide the volume of business needed to reach them. Some key points to look into include industry, annual revenue, geography, budget, customer base, and existing technology that they use.
Develop A List Of Key Accounts
Once you've established your ideal customer criteria, you'll want to develop a list of key accounts. This can be done through a combination of purchased data, intent data, digital leads, and old-fashioned research. There are three types of ABM campaigns; one to one, one to few, and one to many. The number of companies you choose will depend on the campaign's overall goals and the size of your ideal market.
Create Personalized Content
Content is going to fuel your campaign, and you're going to need a lot of it. Blogs, ebooks, whitepapers, social posts, ads, case studies, emails and call guides will need to be created and personalized to your audience. This includes using names and company names, but most importantly, educating them on how to solve their pain points. Speak to what matters to them and reach out through their preferred channels.
Choose The Right Channels
Knowing where your ideal buyers congregate is just as important as the messaging you're putting out there. If people are responding to you on social media, continue the conversation there. If a prospect clicks on an email, that may just be the way to follow up with them. While a live touch will be necessary at some point in the process, resist the urge to make a call without first establishing a connection through their preferred channel.
Launch Your Campaign
Make sure you have a well-orchestrated plan prior to launching your campaign. Clear goals and KPIs should be established, content should be created, and your team should be chosen and given clear direction on their responsibilities. Measure your success throughout the length of your campaign and adjust as necessary. At its conclusion, take a holistic view of what worked and what didn't and use that as your baseline for creating your next campaign.
Winn Technology Group boasts over 30 years of experience as a full-service marketing agency focused solely on the technology industry. We can help you plan, create, implement and measure your campaigns to ensure you get the greatest return possible. Click below to contact us today!