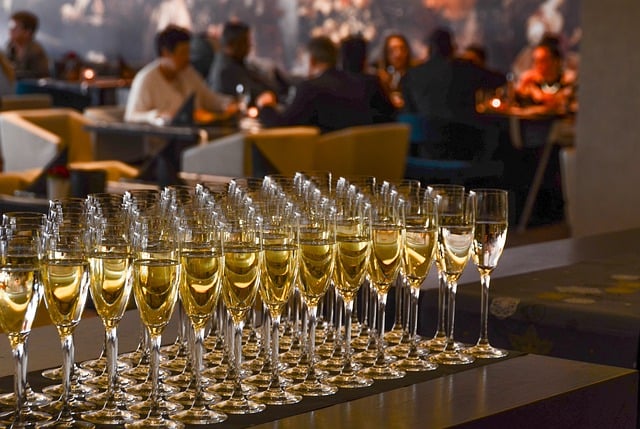 With many major events going virtual and webinars becoming increasingly popular, in-person events have become all the more intriguing. Micro events are small in-person gatherings that bring together a highly refined audience in an intimate setting geared toward building relationships and trust. These events have the potential to bring about a great return on investment due to the lower cost to put them, along with cutting out some of the noise associated with larger events.
Early Promotion
Ideally, you'll want to start to promote your event at least 8-12 weeks out. This gives you ample time to build awareness around your event and obtain registrations. You also want to consider where your attendees are coming from. You want to allow time for people to make travel arrangements and book accommodations. Organic social media posts and paid advertising are a must for event promotion, but email and the telephone can be equally effective. You want to reach your target audience through their preferred platform.
Intriguing Venue
Where you host your event will impact the number of attendees you acquire and the perception of your brand. You don't want to host a micro event at your local dive bar. Instead, try to find a venue that shows a bit of class, whether it be a restaurant, hotel, or event hall. Even the geographic location can play a role in your event's success. If people are coming from distant cities or states, they may stay longer than the length of your event. They may even be traveling with family. Book a venue with nearby entertainment or historical sites.
Interesting Topic
The topic you'll be covering needs to be something that is of interest to your target audience and that will provide them with enough value to justify attending your event. You want to focus your attention on how your product or service solves a problem that is common amongst your prospects. Your event should not be a sales presentation. Instead, you want to educate and entertain your attendees while showing the value your products have to offer. Mixing in humor and telling a story will make your event more engaging.
Dynamic Presenters
You don't want to have a subject matter expert just droning on about all of the features of your products. You need to find someone who not only knows their stuff but has enough stage presence and personality to capture and maintain attention. You also should consider having some type of keynote speaker who can give a relevant presentation and provide value to your audience without it pertaining to your products. This could be an influencer, industry expert, or celebrity. You want to keep your audience engaged throughout your event.
Food And Fun
Believe it or not, some of the most talked-about topics post-event are the food, drinks, and entertainment. You want to offer your guests a first-class experience and ensure they enjoy themselves. Depending on the length of your event, you'll at minimum want to provided catered snacks. Having a bar area where people can purchase alcoholic beverages will get people to stay longer and encourage networking. You should provide at least a couple of drinks as part of the cost of admission. Word of mouth advertising is one of the biggest benefits of hosting an event, so make sure your attendees have some great things to talk about.
Winn has over 30 years of experience in event marketing and can even help with the organization and logistics of your next event. Contact us today to learn more.