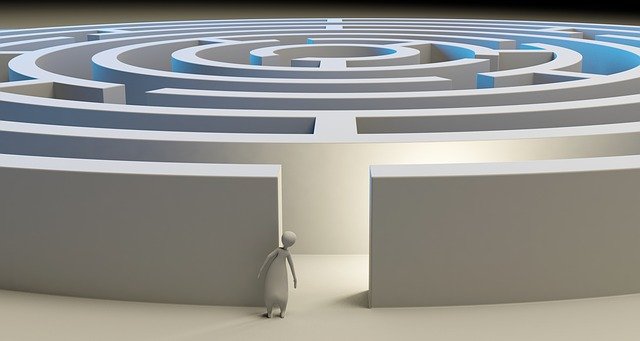 I think we can all agree that 2020 has been a perplexing year from a marketing perspective and further adaptations and adjustments are still necessary. Many companies have been able to maintain growth by being creative with their campaigns and focusing on building relationships. However, there are still significant obstacles ahead. Here we take a look at five challenges facing marketers in 2021.
What To Write About
Focusing on your target market's interests and pain points is paramount, but there are several other factors that determine the content you place on your website, blog and social media pages. Is your business taking a political stance? Or are you remaining neutral? How does the pandemic affect your business for both the present and future? What is the state of your customer base? Are they in a position to be spending valuable budget on what you have to offer at the present time? How long might the nurturing process need to be? The answers to these questions, and many others, will shape what your marketing content consists of over the course of 2021.
Budget Constraints
Many businesses have been operating with restricted budgets over the course of the last 9 months and it is still unclear how long the pandemic will continue to impact the economy. Budget constraints, for both buyers and sellers, can be severely limiting when trying to onboard new customers. Finding efficient ways to reach your audience and making the most out of every current relationship will play a major role in the focus of your marketing campaigns. A focus on retaining and upselling current customers may be one solution, but much more will need to be done to sustain growth.
Which Digital Channels To Focus On
As social channels become more crowded, finding inventive ways to stand out on those platforms and seeking out new avenues to be found online will become increasingly important. Determining which websites your target audience is visiting and getting their information from will give you some insight as to where to place your advertising dollars. However, determining which sites are effective for building awareness and drawing in leads may take a great deal of experimentation. This may be a somewhat risky and costly venture, but a necessary one to stay ahead of the digital curve.
Remote Collaboration
Most of us are used to in-person collaboration when everyone can be in the same room and get the creative juices flowing. While there are several digital avenues to take when collaborating remotely, the efficiency and effectiveness of these sessions hasn't matched the impact of having everyone together. Finding ways to make these remote sessions more productive and avoiding lackluster marketing campaigns is a challenge we'll all be dealing with for the foreseeable future. Making these sessions fun, engaging and inclusive is the key to remote collaboration success.
Virtual Event Experience
Just about every major event has been moved online and many companies who rely on in-person events have had to find new ways to gain business. This has resulted in an influx of webinars and other virtual events. Making these events as entertaining, educational and worthwhile from a business perspective as possible is essential in attracting attendees. The marketing of these events is also a bit different from live events as there is no venue, location, in-person meetings or amenities to focus on. This means your speakers, entertainment and content need to be top notch to pull off a successful event.
Leverage Winn's 30 years of experience for your next marketing campaign!