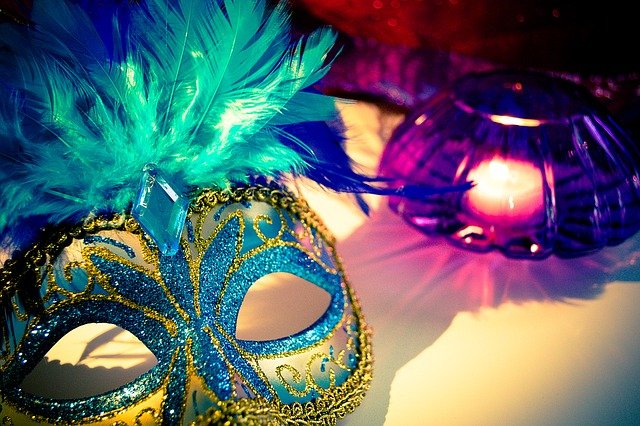 Most people think of Mardi Gras as one big party, and it is, but there is a lot more to it. A holiday that is steeped in tradition, Mardi Gras has been around for quite some time and is celebrated far beyond Bourbon Street. Here we take a look at fifteen fun facts about Mardi Gras.
"We can thank the Krewe of Comus for the spectacle that we know as Mardi Gras. Way back in 1857, these New Orleanians got together and decided they should have a parade that ended in a giant ball for all of their friends."
"In 1872 the tradition of naming kings and queens began when the Russian grand duke visited New Orleans Mardi Gras and a royal reception was held for him. The grand duke's royal colors were purple, gold and green, which became Mardi Gras' official colors."
"There are more than 70 secret societies (or "Krewes") involved in today's Mardi Gras festivities. Each Krewe builds a float to represent their specific theme on parade days, and features a celebrity guest to regal their audience. One of the more unusual groups is the Krewe of Chewbacchus—a society that combines the lovable Star Wars Character with the Greek God of wine."
"Mardi Gras, meaning "Fat Tuesday" in French, originated as a Christian holiday with roots in ancient Rome. Rather than outright abolishing hedonistic pagan traditions of the time, religious leaders incorporated some of them into the new faith. That gave way to Carnival season, a period of celebration beginning Jan. 6 (King's Day) and lasting until the 40-day fasting period of Lent begins. These Carnival celebrations spread from Rome across Europe to the colonies of the New World."
"You'll hear laissez les bon temps rouler (pronounced lay-say le bon tom roo-lay) over and over again at Mardi Gras celebrations. It means "let the good times roll" in Cajun French. We can get behind that idea!"
"The colors of Mardi Gras are purple (justice), gold (power) and green (faith)."
"Masks were first worn during Mardi Gras so wearers could escape society and class constraints. When wearing a mask, carnival goers were free to mingle with whatever class they desired and keep their reputation untarnished."
"New Orleans doesn't require any of its bars to close at a certain time, and embraces the "go-cup" tradition, which is asking for a plastic cup to carry your alcoholic beverage in as you leave. The city allows alcohol to be consumed on the street as long as it's in an unbreakable container. Of course, this doesn't mean drunkenness in public is legal."
"There are many activities and Mardi Gras parades that are family-friendly. Though the parades are not rolling this year, in New Orleans' there are a few favorite family parade-watching spots, which include St. Charles and Napoleon Streets."
"The "King Cake" began in 12th century France when a cake was baked on the eve of Jan. 6 with a small token hidden inside. Whoever got the token became the royalty of the night. Nowadays, whoever gets the token buys next year's cake. Everyone has their favorite flavor and maker of King Cake and their choice will never be swayed."
"Beads didn't start to emerge in the Mardi Gras parades until the late 1800s, when some of the Krewes who organized the parades began handing out cheap glass bead necklaces. Tourists loved them, and the beads became part of the tradition."
"Mobile, Alabama was the location of the first record Mardi Gras festival in the United States in 1703. New Orleans was founded 15 years later."
"The tall, pointy hats typically seen at a Cajun Mardi Gras celebration are called capuchons and are meant to parody the headdresses of France's noble ladies."
"An economic impact study released by the University of New Orleans estimates that Mardi Gras generates over $840 million annually."
"The main popular dance style at Mardi Gras is samba, but historically, it includes street dancing as well."
Laissez les bon temps rouler!