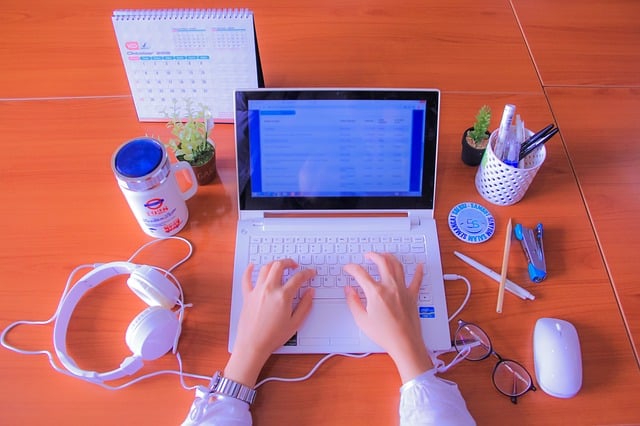 Trade shows can provide significant ROI for B2B organizations provided you have adequately prepared. Monitors, display items, lead capture strategies, business cards, and company information are all necessary elements for a successful show, but this article is all about the swag. Giveaways not only help to draw people to your booth, but they can also nurture prospects if they are usable items that bear your company brand. The idea here is to provide value, whether it is educational or entertaining while keeping your company name in front of your prospects.
Television/Monitor Raffle
Many companies decline to use a monitor or television in their booth display simply because they can be expensive to ship and difficult to travel with. Screens help your booth to stand out. A creative solution is to purchase a television or monitor in the area surrounding the conference and then raffle it off during the show.
Portable Power Banks
These handy items help keep your electronic devices charged for up to 3 days and have become a very popular trade show giveaway. For those that travel for business, these can be extremely useful. They can also be put into use during the tradeshow you're attending.
Bungee Stress Balls
This is actually our go-to here at Winn Technology Group. It's essentially a stress ball with a thin bungee cord attached to it. It is a very simple and inexpensive item that has become a talking point at nearly every show we've attended.
Travel Mugs
Any item that can be used on a daily basis is a good idea for a trade show giveaway. Travel mugs are extremely popular and provide an excellent backdrop for company branding. This can be a common giveaway, so make sure your mug is of high quality and stands out.
T-Shirts
There's nothing better than creating a bunch of walking billboards for your company. While you certainly want to include your company logo, including clever industry related sayings, puns, or any kind of humor will help to create buzz around your shirts.
Pen And Pad
Although laptops have largely replaced the traditional pen and pad, there are still many folks that prefer to write things down. The best part about these items is that they can be used daily and have a long shelf life. I still have pens from shows I attended years ago.
Tote Bags
With all the great swag being given away at tradeshows, people will need something to carry it around in. Imagine people collecting all kinds of great swag, and all anyone can see is your company logo on the side of their tote bag.
Drinks And Snacks
Some conferences are better than others at supplying refreshments, and often times they are only provided to sponsors. This can make for an awfully long day for attendees. Supplying water, soda, and some small snacks can bring a lot of attention to your booth. Take it a step further and wrap your drinks in a company branded koozie.
Hand Sanitizer
How many hands would you guess that you shake while attending a trade show? Chances are it's quite a few. Hand sanitizer is a necessary item for many people. Company branded bottles can be a great way to keep your name in front of potential clients.
Stainless Steel Straw Set
For the environmentally friendly crowd, a stainless steel straw set can make a great gift. These sets offer a bevy of branding opportunities and can even improve the reputation of your company.