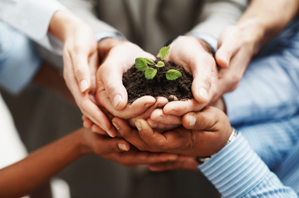 Much has been written in the last few years about the dramatic shift in how technology buyers educate themselves about new solutions. Once very dependent on sales professionals for the majority of the education process, buyers are now using search techniques, email, blogs, video, webinars, and social media for this process.
However, according to B2B marketing research firm DemandGen Report, 77% of buyers do not follow a traditional buying path which means their online actions or digital behavior may not accuratelyindicate where they are in the buying process.
That's a compelling reason to integrate human touch points into your lead-to-close process. In combination with marketing automation (and other multi-media strategies), the live touch plays a key role in lead life cycle management, directly impacting marketing performance. The live touch makes significant contributions in the following areas:
Relationship Development
Collection of Business Intelligence
Ensuring Optimal Email Coverage, and
Enhancing Data Quality
In part two of the five-part series, let's look at "Relationship Development."
Relationship Development
People buy from people not from marketing automation systems. In building awareness, trust, respect, and brand recognition with your prospects, live conversations are essential. The telephone call provides a two-way dialogue and interactive exchange with the prospect.
As with Prospect Qualification, through the live touch, sales can develop an understanding of the prospect's interest, needs, and business pains. Through the live touch, sales can develop a better awareness of the prospect's role, challenges, and relative areas of interest for appropriate follow-up and the type of follow-up preferred by the prospect.
This primary building block, when executed professionally, leads to one-on-one email communications, web meetings, face-to-face appointments, and, ultimately, the sale. All prospect communications must provide something of value, show thought-leadership, and be relevant to their needs by vertical, industry, or solution. Calls must be relevant and respectful of the prospects' time.