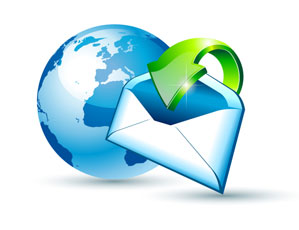 Much has been written in the last few years about the dramatic shift in how technology buyers educate themselves about new solutions. Once very dependent on sales professionals for the majority of the education process, buyers are now using search techniques, email, blogs, video, webinars, and social media for this process.
However, according to B2B marketing research firm DemandGen Report, 77% of buyers do not follow a traditional buying path which means their online actions or digital behavior may not accurately indicate where they are in the buying process.
That's a compelling reason to integrate human touch points into your lead-to-close process. In combination with marketing automation (and other multi-channel strategies), the live touch plays a key role in lead life cycle management, directly impacting marketing performance. The live touch makes significant contributions in the following areas:
Ensuring Optimal Email Coverage, and
Enhancing Data Quality
Over the past several weeks, we have reviewed the first three of these areas. Today, let's look at how ensuring optimal email coverage and enhancing data quality impacts marketing performance.
Marketing automation is a very cost-effective tool; however, not everyone in your target universe is included in your database and not all your contacts have a valid email address. A valid email address does not guarantee that the contact will receive your email, or read and responds to your email.
American Marketing Association's studies show that an estimated 20% of all emails sent in North America never reach the inbox of the intended receiver. According to the DMA Email Experience Counsel, 30% of people who sign up for an e-mail marketing list will not receive the emails because their ISP incorrectly blocks them. Eighty-five percent of prospects on a marketer's email list will stop reading the emails (without unsubscribing) after the third message sent to them from a marketer's company.
In addition, privacy laws related to email are rapidly changing. If you are a global marketer, you must consider opt-in requirements such as those of the European Union and Canada. That means you cannot send an email to a prospect unless they have agreed to receive your emails in advance. In Australia, an email opt-in is only valid for 3 months and then the whole process of confirming the opt-in status must begin again.
Marketers need to have a strategy to fill these voids. Outbound calling is essential to supporting the development and maintenance of a marketer's universe and email database. It helps to identify and validate the appropriate decision-makers and influencers for the buying process.
While optimizing your email coverage is important, no less critical is the task of overall database maintenance including managing email bounce-backs. The integrity of prospect information, contact name, title, and email address, as well as demographic information, is critical to overall marketing success no matter what marketing platform or marketing services you are utilizing. Garbage in = garbage out still holds true today.
Savvy marketers know they must have a process in place to continually update and verify their database. Outbound contact discovery and validation is one very effective way to accomplish this and to reconfirm prospects' opt-in status.