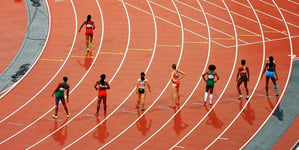 When developing your marketing strategy, it's important to look at what your competition is doing. You'll want to take a look at industry leaders, similar competition and businesses you believe to be outshining. This will help you to establish a benchmark and determine what to do, and what not to do. Investing effort into a deep look at your competition gives valuable insight. It's crucial to keep all of your competitors in mind and not focus on one or two businesses. Several different aspects can be learned, compared, and even embraced in your own business development.
Website Optimization
Determining how well your website measures up to others of its kind is essential in a world where digital marketing is taking over. Search engines will rank sites based on what people search for, specifically keywords and phrases. The more keywords, the better rank a site will receive and the higher on a search engine list that site will be. Many websites offer a grader to give you a detailed view on a websites SEO strategy, keywords, meta description, website format and the structure that it has to rank. These are great tools to see how your website stacks up against your competition.
Website Traffic
Website traffic is a great way to gauge how well your online messaging is performing. All visits to your site, including views from organic, social, referrals, and paid avenues, will accumulate in a successful flow of traffic. The more traffic you have, the more chances you have to convert those visitors into leads. Having an analytics tool that measures web traffic helps you gather valuable insight into the effectiveness of your website when it comes to attracting visitors and generating leads. If your competition is using an analytics tool and you're not, they will have an edge when it comes to attracting website visitors and converting them into leads.
Linking Domains
When reputable sites provide links to your content it helps to improve your search rankings and broadens the reach of your messaging. Obtaining links can be one of the more difficult tasks in your marketing strategy. Taking a look at who links to your competitors and building relationships with them is a great way to obtain your own links and encourage prospects to compare your product with your competitions.
MozRank
MozRank represents a link popularity score. It reflects the importance of any given web page on the Internet. Pages earn MozRank by the number and quality of other pages that link to them. The higher the quality of the incoming links, the higher the MozRank.
Viewport Tag
Through the use of a Viewport Meta Tag, the scaling and width of a website is looked at to determine if it has been optimized for mobile. With an increasing number of people getting their information through mobile devices, if your competition is optimized and you're not, you are sure to lose out on business.
Social Following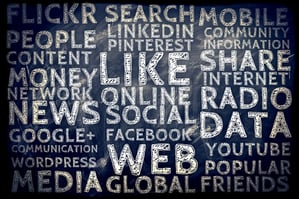 Social media has become an essential piece of marketing. When evaluating your competition you'll want to see what platforms they're using and how many people follow them through those channels. You'll also want to take a look at what type of content they're posting and which pieces have had the most interactions. Social media is a meritable way to distribute and promote your content. Ensuring your social pages and content measure up to your competition will let you know where to focus your social media marketing efforts.
Automation
Marketing automation has become a basic necessity of any solid marketing plan. Using automation tools allows your marketing team to save time and money. Through digital communication and lead nurturing automation helps move your prospects further down the sales pipeline. This increases your ROI and can even allow you to offer better value and pricing than your competition.
Blog
A company blog is the most forward facing content platform a business will have. Blogging is the number one way to convert website visitors into leads. You'll want to make sure to include calls to action within the blogs to drive visitors to a landing page to download premium content. This is how you'll obtain a visitor's information and convert them into leads. Your blog also provides a platform to demonstrate your expertise and establish your company as a thought leader in the industry.
RSS Feed
Having an RSS feed makes the information on your website more accessible. The new content being added to your website can appear in potential and current client's browsers, negating the necessity to manually check the website for each update. It allows visitors easier access to the content you want them to view. At this point, every website should have an RSS feed. If it's something you're lacking, it's certainly worth the time to have one created.
Customer Service
Taking a look at how your competition handles customer feedback and complaints helps you to better serve your own customers. With marketing and sales taking on a more customer centric focus than ever before, impeccable customer service is a great way to separate your company from the competition.
It's important that you evaluate and compare yourself to your competition to gain a foothold in your industry. Click below to schedule your free inbound marketing assessment. Winn Technology Group will provide you with a comprehensive competitive analysis as well as inbound and content opportunities, all at no cost to you.