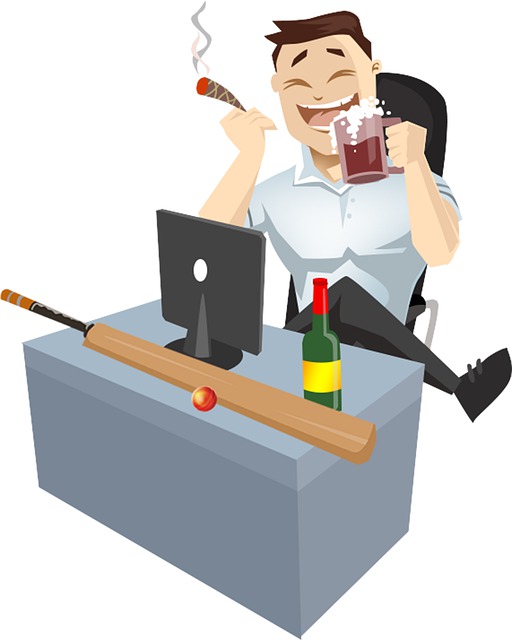 National Boss' Day is October 16th so there's still time to get your leader something special to say thank you. "Patricia Bays Haroski registered National Boss' Day in 1958 in an effort to show appreciation for the hard work of bosses and also to help employees recognize a boss's role, something she found was often missing. Show your boss you know and appreciate what they do with a gift of thanks." In most cases just wishing your boss a happy Boss' Day will be more than enough. In cases where you really want to show your appreciation, a gift may be in order. While you don't need to be too extravagant with your gift choice, getting something unique that you know they'll like is important. Here we've compiled a few affordable gift ideas for your standout boss.
Branded Coffee Mug
Coffee mugs may be the most traditional gift for Boss' Day and there are a myriad of themes and designs to choose from. If you're aware of your boss' favorite sports team or other interests this will help you choose the perfect mug. You may consider taking it a step further and purchasing a mug that is personalized with their name and your company logo. Including a bag of quality coffee is a nice touch as well.
Small Art Prints
Most bosses have an office or cubicle with blank wall space that may need some sprucing up. Fine art prints, live action sports photos, and framed motivational posters are all popular choices. Take a look at their current décor to determine the style and size of the print you want to purchase. Smaller tends to be better in an office setting.
Desktop Games
We're not talking about computer games here. There are dozens of mini desktop games that you can purchase. Some of the most popular are billiards, basketball, foosball and pinball. These kinds of games can serve as entertainment during down time and a stress reliever. Fidget spinners may be all the rage right now, but being able to play a game of 9 Ball at your desk is hard to beat.
Their Favorite Snacks
Most people snack at the office and some keep a steady supply of their favorite treats. Find out what your boss likes to snack on, buy a card, and you've got your Boss' Day shopping finished. Non-perishables are clearly the choice when it comes to gifting snacks, but if you find a particular favorite, that's the way to go. We would highly recommend gift-wrapping the snacks so you don't get tempted yourself
Their Preferred Alcohol
Not everyone drinks, but if your boss is particularly fond of a certain beer, wine or spirit, alcohol can make a great gift. Additionally, if you share the same taste, you may consider getting them one of your favorites to try. In over a decade of office experience I have yet to have a colleague dislike a gift of alcohol, and again, gift-wrap.