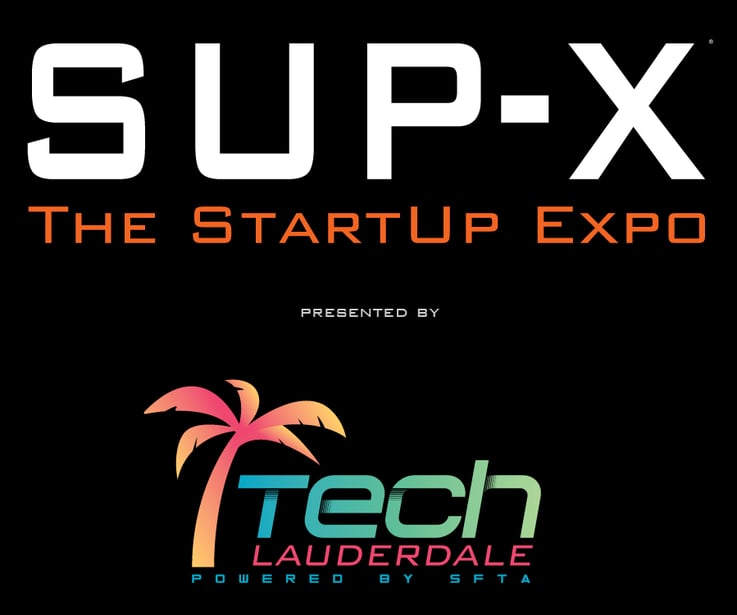 Winn Technology Group was thrilled to be a platinum sponsor at Sup-X 2019. The Start-Up Expo is an annual event held in Ft. Lauderdale that is put on by TechLauderdale and the South Florida Technology Alliance. This year's event included a large contingent of start-ups with significant potential as well as dozens of educational panel discussions.
From start to finish, this was an incredibly well-organized event that provided a lot of value for both the start-up organizations and sponsors. The addition of a worldwide live stream brought extra attention to this year's event. The SFTA shines when it comes to ensuring every vendor gets exactly what they're looking for from their events. Organizers such as Bob Fitts and Nicole Ciccone were more than gracious in addressing any issue that presented itself, making for a fun, profitable, and stress-free experience.
While we may have missed the pre-party at the General Provision due to logistical issues, from past experience we're sure it was a great preamble to the event. The event itself was full of energy and excitement as young entrepreneurs put their innovations on display during the pitch competition. With many deserving winners, the competition was fierce. The eventual winner, Frank Gencorelli of HubSpring Health, was spectacular and Winn Technology Group is proud to be launching a marketing campaign for them as part of their prize.
As annual sponsors for this event, it was great to see a lot of familiar faces and get to see the latest technology in action. We spoke with a variety of start-ups and established companies and uncovered several partnership opportunities. The value to be had during an SFTA event is second to none, and we look forward to sponsoring others in the future.
P.S. The after-party at BoatYard was amazing! See you next year!