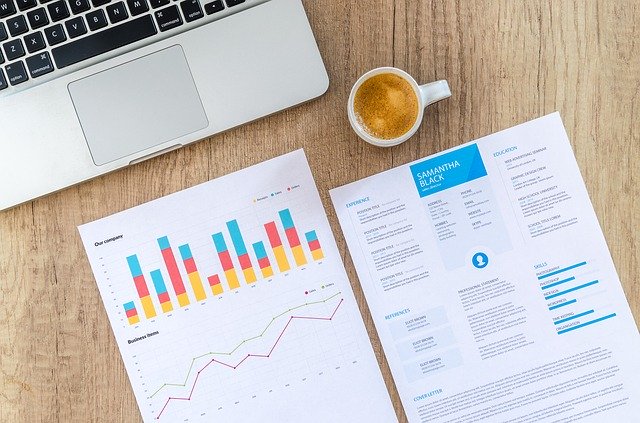 Statistical analysis is essential in marketing. It allows you to keep up with trends, refine content for your audience and determine which tactics and campaigns are most effective. Here we take a look at several recent statistics and what they mean for B2B marketers.
The Importance Of Mobile Optimization
"To improve site performance, the top technical SEO tactic used by marketers is optimizing mobile performance." (HubSpot, 2020)
"Mobile web traffic has consistently accounted for about half of all global web traffic since the beginning of 2017." (Statista, 2020)
Mobile search has continued its increase and now accounts for half of all web traffic. Ensuring your site is optimized for mobile is of the utmost importance. Without doing so, the user experience falls off dramatically. Many people will instantly click away from a website that has not been optimized as text can be difficult to read, the site can be difficult to navigate and you may even lose some functionality. There is a very good chance that this trend continues and consumers begin to spend a large majority of their time online using mobile devices.
Measuring Content Marketing Success
"Web traffic is among the top two most-common measurements of success for content marketing strategies." (HubSpot, 2020)
"The most common measurement of success for content marketing programs is Total Sales." (HubSpot, 2020)
We all know by now that content marketing is a long-term strategy. The ultimate measurement of success for any type of marketing campaign is going to be the sales it generates. As content marketing takes time to be effective, keeping a close eye on web traffic can give you an indication if you are moving in the right direction. Are people reading your blog? Are they downloading your premium pieces? How long are they spending on your site? What does your bounce rate look like? Are the right people visiting your site? These are all questions to ask as you begin to implement your content strategy.
Social Media For B2B Organizations
"Facebook, Instagram, and Twitter lead the pack as the most common social media platforms used by marketers." (HubSpot, 2020)
"LinkedIn is the second-most popular social media platform used by B2B marketers, ranking only behind Facebook." (Statista, 2019)
These statistics are a bit surprising, especially when it comes to the B2B space. While Facebook may be the most used, our experience has shown LinkedIn to be far more effective in generating B2B business. Facebook is essential for brand awareness and to show the human side of your company. LinkedIn posts to company pages, personal pages, discussion groups and sponsored ads have been the most effective means of driving traffic to B2B websites through social media during our campaigns.