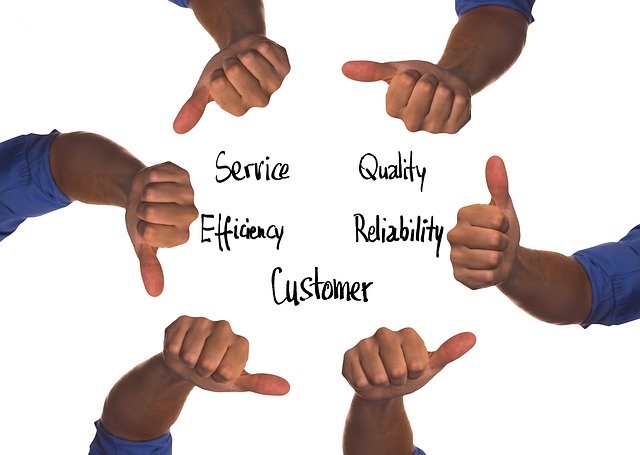 A recent SiriusDecisions article notes, "In the world of recurring revenue, it's hard to grow revenue as a sales leader when new customer revenue is simply replacing the revenue lost from existing customers churning. What this means is that sales leaders need to pay as much attention to the post-sale close experience as they do on the pre-close experience if they want accelerate revenue growth." Focusing on the customer experience and developing strategies to retain and upsell current customers is key to growth in B2B organizations. Here are just a few ways to get the most out of your current client relationships.
Set Clear Expectations
Transparency reigns supreme in the B2B world and the more clearly you outline what a client can expect from your product or services, the more likely they are to be satisfied and become an advocate. Since purchase decisions can be made across multiple levels of an organization, ensuring everyone involved knows what they are receiving in advance is a critical step in creating loyal customers. Outline exactly what your customer can expect from your products or services from the very beginning. While it can be tempting to embellish possible results, this can be damaging to your brand in the long run. Satisfied customers not only become long-term customers, they can become advocates for your brand and bring you a great deal of referral business, which is critical to growth.
Deliver On Your Promises
Once you've communicated precisely what a customer will be receiving, it is a must that you deliver on that promise. Fulfilling expectations and at times overdelivering is the best way to retain customers. This is also why setting clear expectations is so important. There will be times where extenuating circumstances or a misunderstanding causes you to underdeliver. In these cases, it may be necessary to go above and beyond to make things right. Immediately addressing and correcting an error in itself can help you to retain customers. A keen understanding of your product's limitations and the needs of your customers can go a long way toward living up to expectations.
Newsletters And Email Workflows
A monthly company newsletter that includes recent blog posts, news releases and upcoming events or activities will help to keep your company at the top of the minds of your clients. They also provide information on products and services that they may not be aware of. Consistently keeping your name, products and services in front of your clients with email workflows allows you to nurture and upsell them. While you want to be careful not to inundate them with emails, it is important that you stay at the top of their mind. This ensures they don't wander off looking for solutions from your competitors. The more valuable, personalized, educational and entertaining these emails are, the more successful they will be.
Schedule On-Site Visits
For key accounts and larger clients, a visit to their headquarters or inviting them to your facility can help establish a stronger relationship between your companies. Many times, clients have little face-to-face contact with the companies they do business with and a single live touch can set you apart from the competition. There is no better way to build and nurture a relationship than with face to face meetings. Taking the time out to visit your clients or inviting them to your facility will show them how important their business is to you and allow them to put a face and personality to your brand. The stronger the relationship you have with your clients, the more likely they are to continue to buy from you.
Social Media Engagement
Social media offers an excellent platform to engage customers and build relationships. Adding your clients to your social media pages, following their company pages and engaging with their content is a great way to build trust and camaraderie. The occasional direct message to simply show support or wish them well during the holidays can go a long way. It also gives you a non-invasive way to continue to put your products and services in front of them. Establishing a true connection with your clients through social media not only helps to delight your customers, it can be a great way to place additional opportunities in front of them. Be sure to create genuine connections with your clients and don't simply use social media as a means to upsell.
Trade Shows
Trade shows are a great way to network and find new customers, but setting aside some time to meet with current clients can be well worth it. These meetings allow you to discover new opportunities with your customers and set the stage for ongoing business. Going to conferences that your clients either attend or host gives you the rare opportunity to meet with them face to face and even enjoy a little time with them outside of a typical work atmosphere. There is no better way to build relationships than in person, and strong relationships are the key to customer retention and longevity.