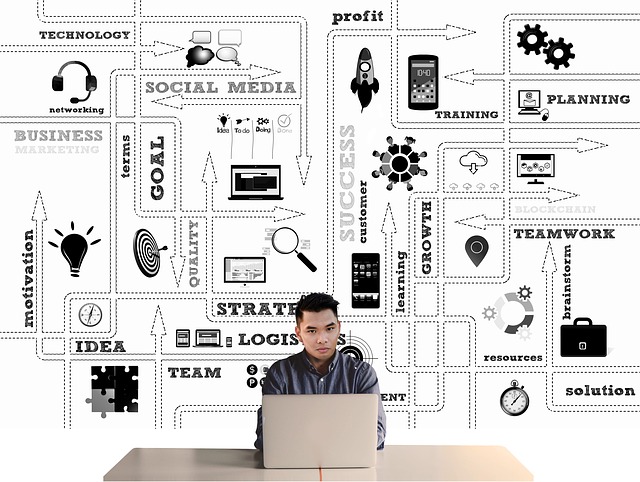 Growth marketing is all about aligning your marketing campaigns with your business goals. Whether that goal is building an audience or generating leads, each objective will have particular channels that best help you to reach your goal. Here we explore how to build an online following, gain website visitors and generate leads using social media.
Building Your Online Following
There are several different ways to grow your social media following including posting great content, running follower/like campaigns and engaging with potential clients. Great content will get you noticed as long as your distribution is on point. Posting to your company pages as well as relevant discussion groups will greatly increase the reach of your content and encourage a wider audience to follow you. Follower/like campaigns are paid advertising campaigns with an end goal of getting a prospect to like or follow your page and can be very effective in reaching a targeted audience. This can also be done organically by following your prospects with the hopes they will follow you back. If they do, send them a note thanking them along with links to your company pages housed on other platforms encouraging them to follow you there as well. Engaging with your prospect's content by liking and commenting on their posts is also a great way to draw them to your pages. There are several other ways to build your following, but these are three of the most effective.
Gaining Website Visitors
Driving prospects to your website is one of the key goals of inbound marketing and there are a several ways to promote this through social media. The obvious and most effective way is to post links to your blog articles on your company pages, relevant discussion groups and within comments of related posts. You can also create graphics that put your products, company history, endorsements and community work on display. Include a link within your post that goes to a relevant static website page. Paid advertising through sponsored content can also be very successful. LinkedIn can be especially effective in the B2B realm as you can get very granular with your targeting because of the detailed demographics within member's profiles. Facebook does provide some value here as well if you are targeting small business owners or wider audiences.
Generating Leads
Every blog that you post should have a call to action on it that leads your prospects to a landing page housing a premium offer. Many of the leads you generate through organic social media tactics will be through blog posts that link to a landing page with an offer. Whether this is an eBook, whitepaper or free service, the offer should provide value to your prospect. The landing pages themselves can be posted directly to social pages. To make these effective you want to optimize your landing pages and describe the offer within your social media post. Blogs and landing pages also make great sponsored content. When using LinkedIn or Facebook ads, create several pieces of content around a particular offer and highly refine your target audience. Make sure your website itself is optimized to generate leads. Driving traffic to your site from social media is a great goal, but means little if you haven't given them a place and a reason to convert. Include a call to action on every page and communicate the value of your offers through your landing pages.