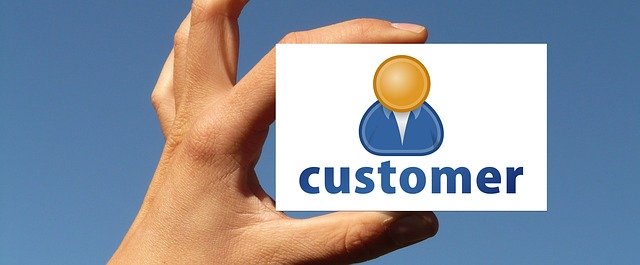 Attracting new customers is essential for a business to grow, but even more important is retaining your current clients. The costs associated with acquiring new customers is far greater than gaining renewals. Focusing on retaining and upselling current customers can have a very positive impact on your overall customer acquisition costs. There are other benefits including gaining evangelists for your brand and improving word of mouth advertising. Here we take a look at 5 ways to improve your customer retention rate.
Set Clear Expectations
Transparency reigns supreme in the B2B world and the more clearly you outline what a client can expect from your product or services, the more likely they are to be satisfied and become an advocate. Since purchase decisions can be made across multiple levels of an organization, ensuring everyone involved knows what they are receiving in advance is a critical step in creating loyal customers.
Deliver On Your Promises
Once you've communicated precisely what a customer will be receiving, it is a must that you deliver on that promise. Fulfilling expectations and at times overdelivering is the best way to retain customers. This is also why setting clear expectations is so important. There will be times where extenuating circumstances or misunderstanding cause you to underdeliver. In these cases, it may be necessary to go above and beyond to make things right. Immediately addressing and correcting an error in itself can help you to retain customers.
Implement Nurturing Email Workflows
Consistently keeping your name, products and services in front of your clients with email workflows allows you to nurture and upsell them. While you want to be careful not to inundate them with emails, it is important that you stay at the top of their mind. This ensures they don't wander off looking for solutions from your competitors. The more valuable, personalized, educational and entertaining these emails are, the more successful they will be.
Engage Them On Social Media
Social media offers an excellent platform to engage customers and build relationships. Adding your clients to your social media pages, following their company pages and engaging with their content is a great way to build trust and camaraderie. The occasional direct message to simply show support or wish them well during the holidays can go a long way. It also gives you a non-invasive way to continue to put your products and services in front of them.
Build Customer Advocacy
"Your most loyal customers are a highly powerful tool when it comes to acquisition. Take advantage of this by encouraging them to share on social, speak at events or contribute to content. By building a community with your customers, you're keeping your existing buyers engaged, but also giving potential buyers good reason to sit up and take notice of your offerings."