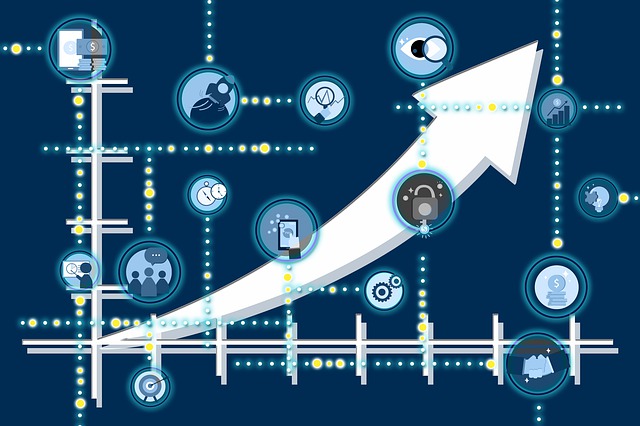 Digital marketing, inbound marketing, online marketing, whatever you'd like to call it, it changes on a seemingly daily basis. Trends come and go, so we've selected a few that we believe have staying power and can have a true impact on your results.
Augmented Reality
A few years ago, augmented reality didn't even exist. Now it is being used as a creative way to bring traditional marketing materials like flyers, business cards and direct mail pieces to life. AR allows you to give depth and creativity to your physical marketing materials and can help to make them more memorable. This is all about making the buying process an experience.
Highly Personalized Experience
Personalization has been on this list for a few years now and has truly always been a big piece of effective marketing campaigns. The challenge here is to speak directly to the customer without scaring them off with the information you have on them. Personalized content, dedicated microsites and simply having conversations to build relationships are all a part of providing a truly personalized experience.
Marketing To Current Customers
With customer acquisition costs soaring, retaining and upselling current customers has taken on an even greater importance. These are people who are already familiar with your brand, have seen the results you provide and, ideally, with those whom you have build a solid rapport. With those aspects being some of the toughest challenges in making sales, it is essential to focus resources on marketing to current customers. Email workflows are a great way to keep your company in front of customers and to educate them on additional products and services that fit their needs.
Traditional Methods Make A Come Back
Traditional marketing channels such as teleprospecting and direct mail are making a serious comeback. While digital channels are now taking up the majority of marketing budgets, and rightfully so, traditional methods have become a way to make your company stand out and can complement digital initiatives quite nicely. Lead generation and qualification teleprospecting campaigns provide the live touch needed to make high ticket sales and qualify digital leads. Customized three-dimensional mail pieces have become a great way to get the attention of hard to reach, C-level executives.
Humanizing Chatbots
Everyone is talking about chatbots, but there needs to be a greater focus on the use of this technology. Many sites have a few canned responses that essentially serve as an out of the office reply. Better personalization for automated responses, live monitoring of your chats and faster response times are what will make your chatbots truly effective. In many cases, a message that just tells you the length of time a customer can expect to wait for a reply can actually damage your chances of making a sale.