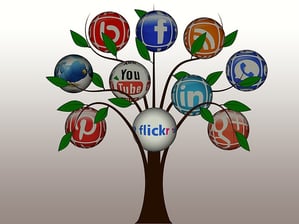 Social media has become an increasingly power marketing tool. If used correctly, social media can be used to drive website visitors, nurture leads and even find talent. There are still many skeptics out there, but the benefits of using social media to market your company are undeniable. The world-wide reach that your company has through social networks has revolutionized the way we do business. Those companies that choose not to take advantage of this invaluable tool are surely losing business to competitors that do. There are dozens of ways you can use social media to market your company, and several ways you can improve your current social efforts. Here are some of the basics to start with.
1. Have a Plan
Just like with any other marketing effort, the first step in creating a social strategy is to develop a plan. You'll want to analyze the type of content you plan to post, the frequency and your audience. Having a dedicated social media manager to implement this plan will ensure you get the most out of your efforts.
2. Audit your Pages
If you have current social pages, you'll want to run an audit to see how many followers you have, what has already been posted and whether or not your pages need to be optimized. You want to avoid creating duplicate pages and you want to make sure your business has a solid description of the products or services you offer on your home page. Clear links to your website and contact information are equally important.
3. Engage with Followers
One aspect of social media marketing that tends to be ignored is engagement. If someone comments on one of your posts, it's a good idea to respond to encourage further engagement. When someone follows your pages, it's a good idea to respond with a thank you message that encourages them to visit your company website.
4. Outsource
In order to get the most out of your social media strategy, it's important to remain consistent. If your business is unable to dedicate an employee to the sole mission of running your social channels, it may be a good idea to outsource. This can provide your company with an experienced social media expert, which will ensure you maximize your return on investment.
5. Promote your Content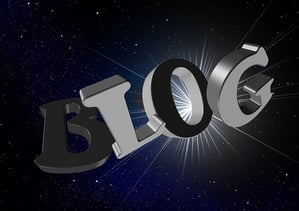 The ability to promote your website content is perhaps the greatest use of social media. Sharing any blogs that you post will increase the reach of your content exponentially. It's also a great idea to share landing pages that gate your premium content. These two strategies will help to increase website visits and expand the reach of your marketing efforts.
6. Social Monitoring
Monitoring your social channels allows you to find prospects that are looking for the solutions you offer. Marketing automation platforms such as Hubspot offer tools that allow you to track any postings that involve keywords you're looking to rank for. This allows you to reach out to potential customers and learn where your prospects find their information.
7. Schedule Ahead
Marketing automation platforms also allow you the ability to schedule your posts days and weeks ahead of time. This can be a time saver and allow you to develop a posting strategy that guides visitors through the buyer's journey.
8. Target your Audience
To get the most out of your postings, you'll want to find where your target audience congregates. Joining relevant industry groups where you can share your website content is a great way to draw in visitors. You'll also want to look at which platforms and groups key decision makers in your target industries are a part of. Be sure not to inundate these groups with postings, as too much content will appear overly promotional.
9. Hashtags
Hashtags help to further the reach of your posts beyond your current social following. Adding one or more hashtags with relevant keywords can get you found by people around the world. Be sure to capitalize on industry trends. Piggy backing on events and industry conferences is a great way to get your content in front of a large section of your target audience.
10. Content Calendar
Creating a content calendar will enable you to keep your social media posts organized. This will ensure you're not overloading certain platforms or groups while neglecting others. It gives your content writers clear direction and deadlines while allowing you to track what posts perform best. It also prevents you from missing important dates such as holidays and industry events.
Social Media has dozens of other uses such as nurturing leads, handling customer complaints in a timely fashion and finding new talent. Social media is an integral part of any comprehensive inbound marketing strategy. Click on the link below to schedule your free inbound marketing assessment.